Donate

 You can make a difference! 
____   $9.69 one night or $67.83 one week
____   AZ Tax Credit: $400 (single) or $800 (married)
____   Corporate Sponsor $1000 or $6000 Family Sponsor
____   Monthly donor
____   One time donation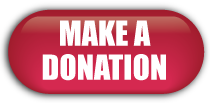 or mail your contribution to:
Agape House of Prescott
303 E. Gurley St. #459
Prescott, AZ 86301
Phone 928-910-1089
Additional ways to make a difference!
LINK YOUR FRYS CARD – Link your Fry's Food store rewards  card to Agape House of Prescott.  Every time you shop at Fry's they will give Agape House a small portion of your purchase.  Go to www.frysfood.com, click on community, click on enroll now, and give your info or call Fry's at 623-936-2100.  Select Agape House of Prescott or use ID #5535 to link and start shopping!
LINK YOUR AMAZON SHOPPING – Shopping online?  Amazon Smile will donate a percentage of your purchase to Agape House each time you shop online.  Click on www.amazonsmile.com and create an account.
LIKE US ON FACEBOOK – By liking us on facebook you have the opportunity to learn more about homelessness in your area and share the need with your friends.  When you share a post from Agape House to your circle of friends you share how others can get involved too.
2018 POINSETTIAS CAMPAIGN COORDINATOR  The 2017 poinsetttias campaign has ended and was very successful! It ran this year from Nov 28 to Dec 10th, 2017.  Thank you to all the businesses, churches, and individuals that participated.  Are you able to sell 20 flowers through your church or business?  Than you qualify to be a coordinator.  If you are interested in having your church, business, local club participate next year please contact 928-910-1089 and find out how you could be a poinsettias coordinator for the year 2018.
2017 AZ Charitable Tax Credit Information: 
The AZ CHARITABLE TAX CREDIT is an unique giving opportunity that really benefits our 501(c)(3) nonprofit organization with little effort from our donors.  An individual can give to their favorite charity, then the state will pay them back!   You can earn a dollar-for-dollar tax credit on your AZ State Tax Return to reduce your AZ tax liability.  This can be taken in addition to the School Tax Credit.  This will reduce the amount you owe by the amount of your donation.  The Arizona Department of Revenue allows an income tax credit up to $400 for single or $800 married filing jointly, to any nonprofit 501(c)(3) Qualifying Charitable Organization.  To qualify for this credit you do not need to itemize your taxes, it is a credit, not a deduction.  Anything above the $400 or $800 credit is a tax deduction and would require you to itemize your taxes. Should you have further questions, please call the office or consult your tax specialist.  For Further Information Please Click 2017 Arizona Tax Credit Limits.
Thank you for your generous support to Agape House of Prescott!