Handmade Christmas Ornaments from Local Children's Ministry
for our Agape House Families!
Praising God for Wonderful Blessings at Agape House
The Giving Tree at Goodwin Street Medical Supply was HUGE success. Over 100 gift tags were placed on the tree resulting in everyone receiving at least 4 gifts!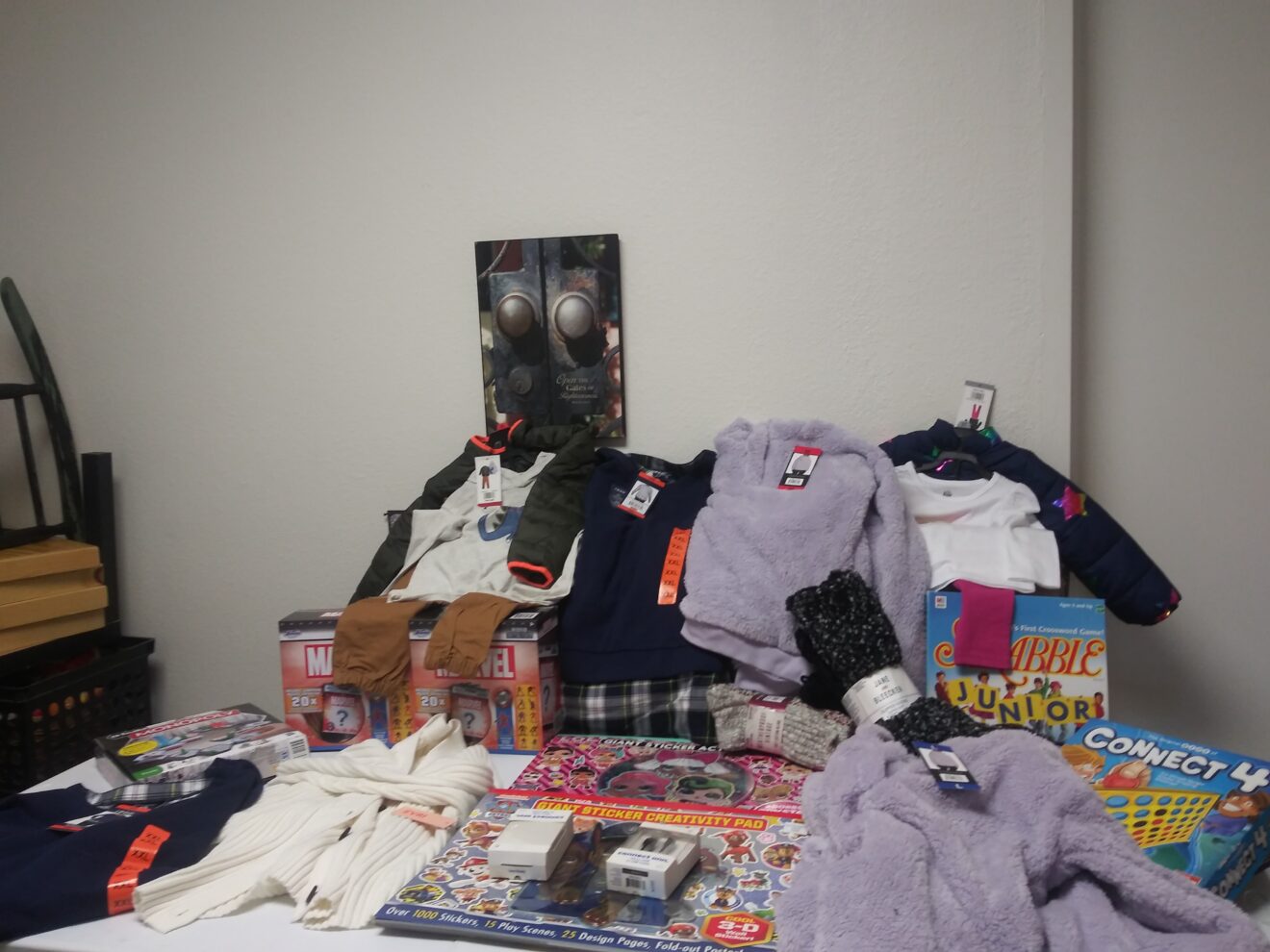 Agape House Volunteers Go Above and Beyond
COUNTLESS volunteers made the 2020 Poinsettia Campaign a HUGE success. So far in 2020, 271 donors participated in the Poinsettia Campaign. We are praying for the success to continue!


The Agape House has a goal to raise $250,000 by the end of the year so that we can start 2021 with a budget ready to assist more families in rebuilding and transforming their lives!


THANK YOU TO OUR FAITHFUL VOLUNTEERS!
Become a Part of the Solution
If you would like to partner with Agape House and change the lives of families whose lives are being permanently rebuilt and transformed, contact the office at (928) 910-1089.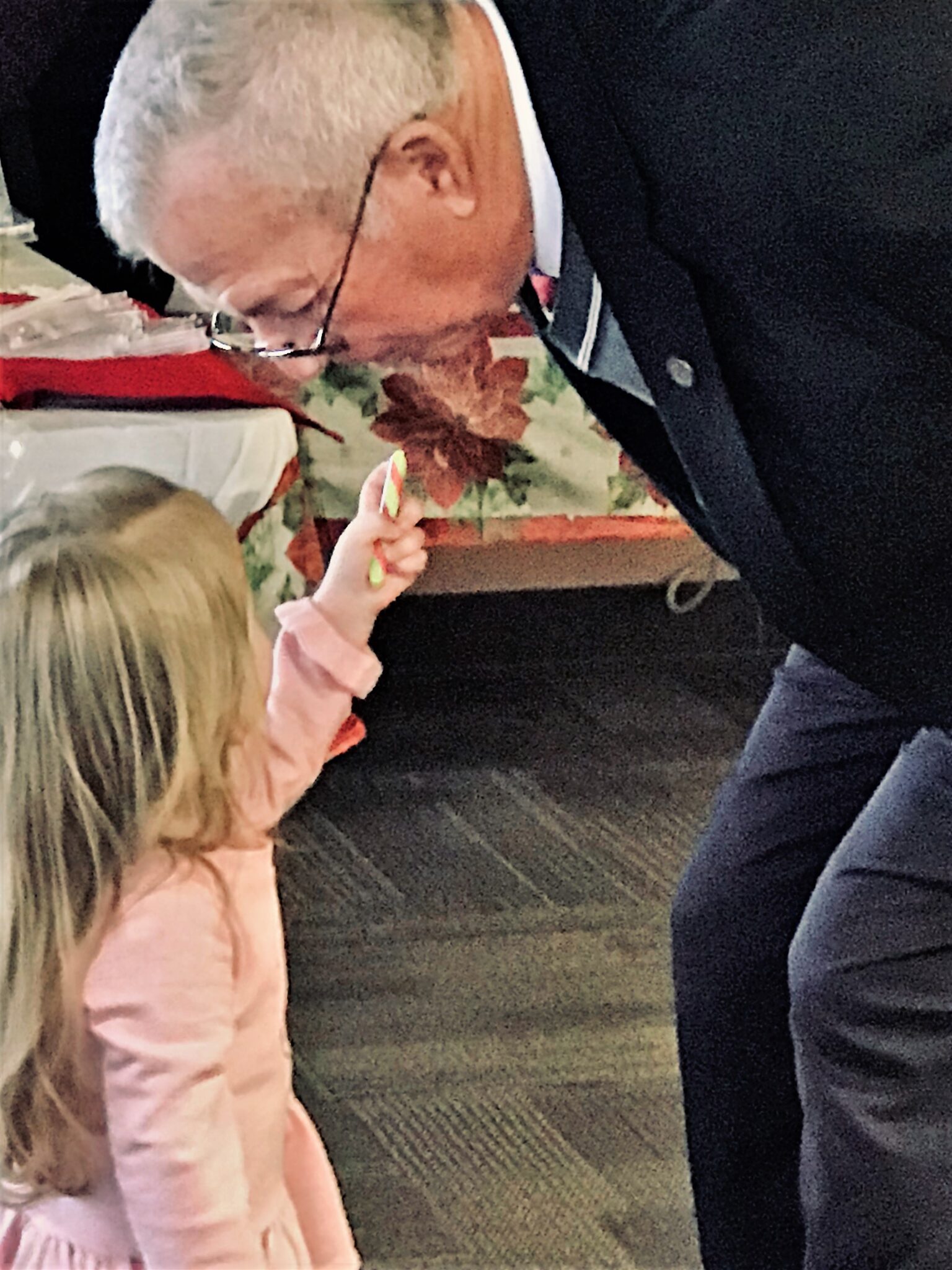 Grant Writer Needed
Agape
House may be eligible for up to $270,000 worth of grant opportunities from 24 diverse foundations/grant opportunities during the first quarter of 2021.
The Agape House team is seeking one more additional grant writer volunteer that has previous grant writing experience. We would need the person available to attend zoom meetings at 1:30 on Jan 6 and Jan 20.
Grant research and grant templates are complete. The volunteer will work with Becky Mitchell, Administrative Director, once a week on Thursdays or Fridays, hours are flexible. Please call 928.910.1089 or email
office.agapeprescott@gmail.com
.
Giving Tuesday Success
Thank you to everyone who participated in Giving Tuesday! Together, we can change the face of the homeless in Prescott! #givingtuesday
Two Cars Donated
Last month, two cars were donated to Agape House families. The cars represent more than a way to get from one point to the next. They make it possible for families to get to work to provide for their families, a way to stay healthy by going to doctor appointments, and a way to create family memories by enjoying family vacations.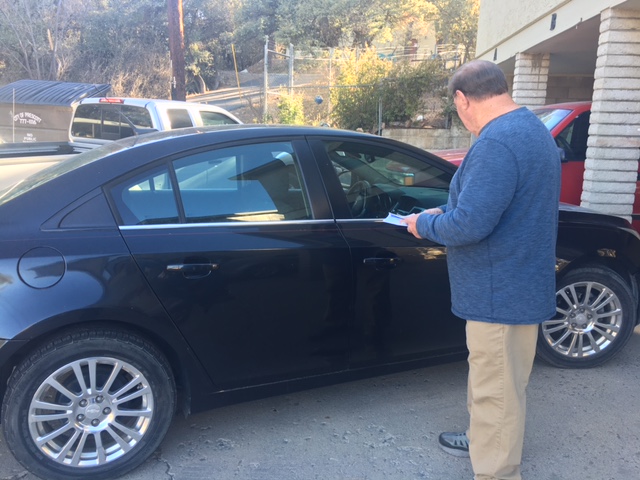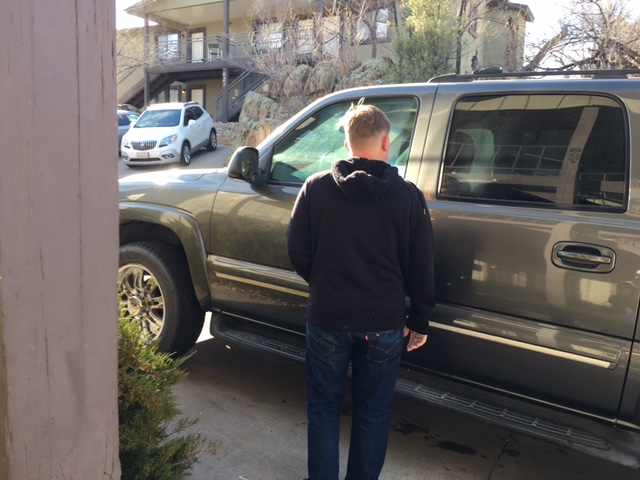 Both fathers left stunned, as they now can provide for their children through transportation to work & doctors!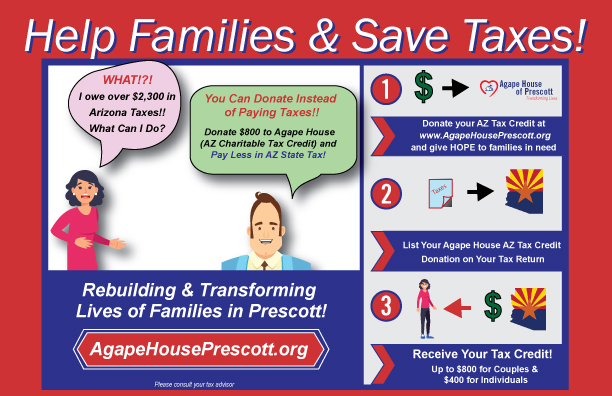 Follow Us On Facebook