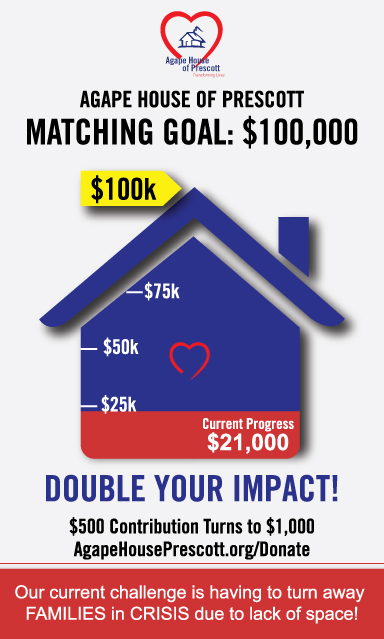 GREAT NEWS!!
Your Donation is Doubled This Summer!
Thank you to a generous Agape House supporter,
donations to Agape House for the 90 Days of Summer
are doubled up to $100,000!
God is working at Agape House, and lives are being rebuilt and transformed! The Agape House team's biggest challenge is turning away families in need due to the lack of space!

Take advantage of this unique opportunity to double your impact and change the lives of families in crisis in Prescott!


Whether you can give $25, $250, or $2,500, whether you give a one-time or a monthly donation,
every gift will make a difference in the lives of the people we serve -- and every gift will be matched up to $100k!