Bless Families at the Giving Tree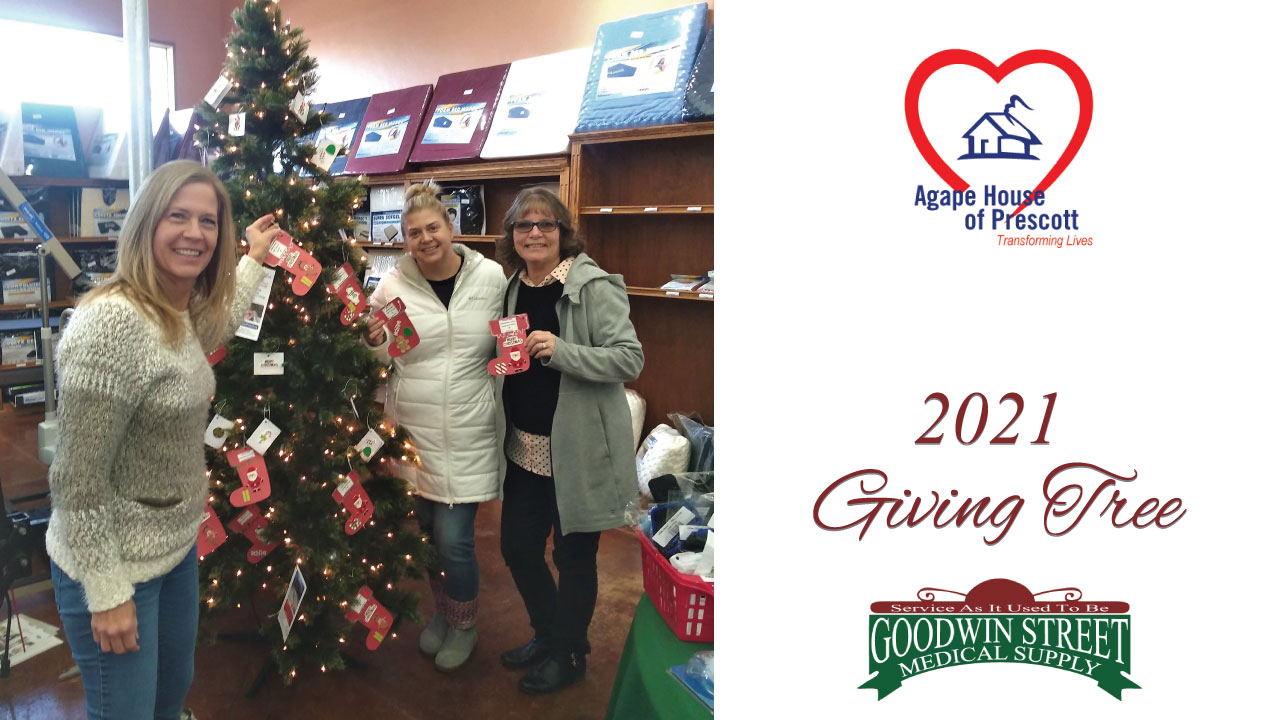 Stop by the Giving Tree at the Goodwin Street Medical Supply before December 20th and select a tag. After you go shopping for your family, return the unwrapped gifts to the Pharmacy or the Agape House office.


What a fantastic way to celebrate the birth of Jesus by blessing his children this Christmas season! Merry Christmas from Agape House and Goodwin Street Medical Supply!


Agape House Apartment Tour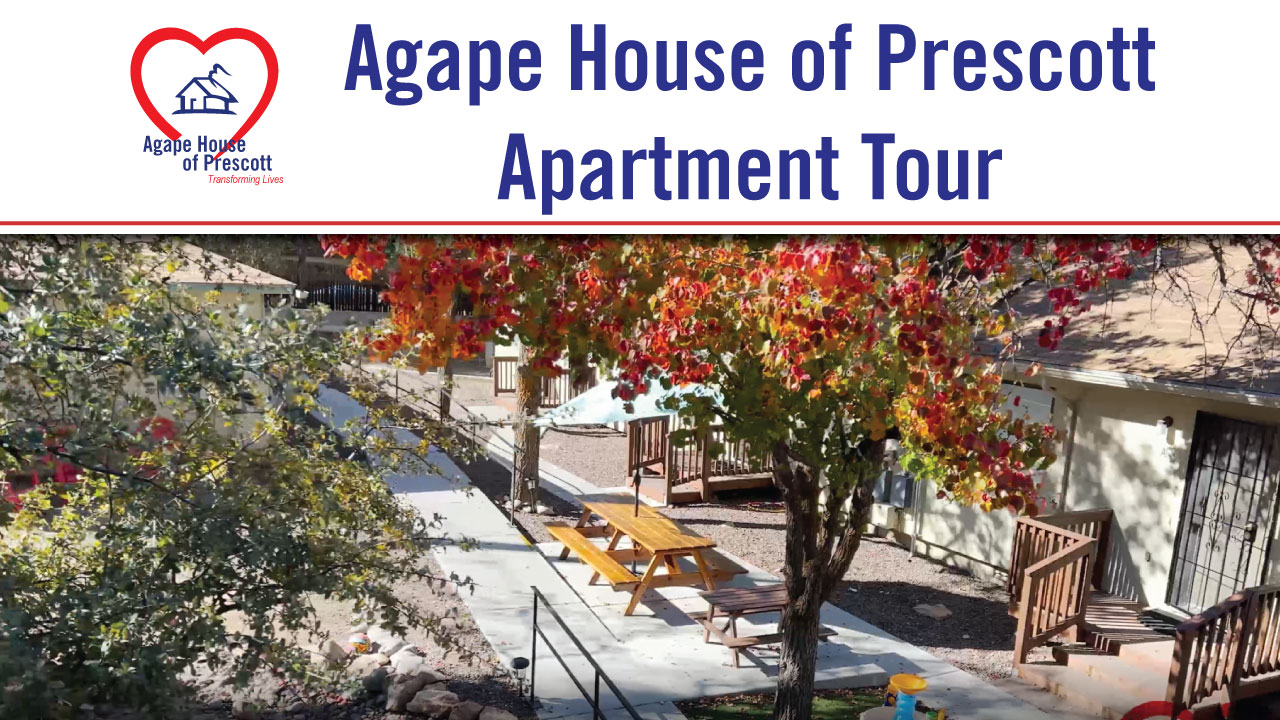 Agape House of Prescott is in the business of giving homeless families a new beginning. The Agape House team guides the families along the Pathway to Independence, disciples them, sets up an apartment to meet their needs, and gives them hope for the future. The Agape House volunteer coordinator, Lanae Bengtson, and the Discipleship Director, Lisa Brownlie, take you on …