We love sending out monthly email updates of all that God is doing at Agape House!


If you have questions on how you can support Agape House, call the office at
(928) 910-1089!
Alleviate Poverty Without Hurting the Poor
It is essential to the Agape House Board of Directors that the volunteers and staff of Agape House are educated on how to help people in need. It isn't as simple as writing a check to a family in need; it is much more than giving someone in need money; it is walking alongside them and giving them opportunities to …


Agape House of Prescott is grateful to Nancy Hutson and the Daily Courier for spreading the news about the great things God is doing at Agape House! Read the Story Here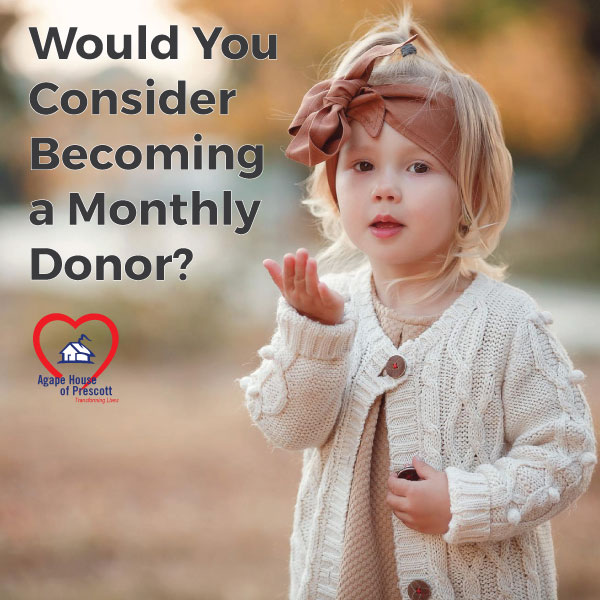 Church Spotlight
Agape House of Prescott appreciates the support of Cornerstone Church. The Cornerstone Church meets at the Performing Arts Center at Yavapai College in Prescott every Sunday morning at 9 and 10:30am. PrescottCornerstone.com


Their support of Agape House to help families in crisis rebuild their lives is greatly appreciated!