We Appreciate the Support
from Our Community
Public Endorsements of Agape House of Prescott
NonProfit in Prescott, AZ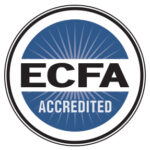 Though Agape House seeks town council & mayoral support that does not represent that our nonprofit is politically attached to any political party.  
As a local nonprofit we work closely with the city councils, mayors, & clubs.  Agape House does not support one political party.
Prescott Mayor Greg Mengarelli
"Community Health Needs Assessment states there are 31,859 people living in poverty in our county.  So it is something that is important that we need to address and I want to thank Agape House of Prescott for their work in this area."  ~ Mayor Greg Mengarelli, Jan 4, 2021
Read full article at Signalsaz.com
Prescott Valley Mayor Kell Palguta
"It is always our pleasure to support such a great institution that makes a positive difference in our area.  All the best to you!"
Kell Palguta, Prescott Valley Mayor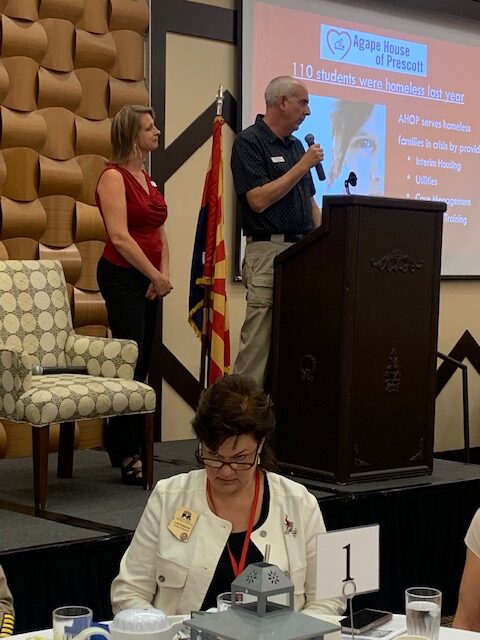 AZ Federation of Republican Women Featured Nonprofit
AZ Federation of Republican Women designated Agape House of Prescott as their featured Nonprofit.
City of Prescott Declares Homeless Awareness Month 2021
Pronghorn Resident Supports Agape House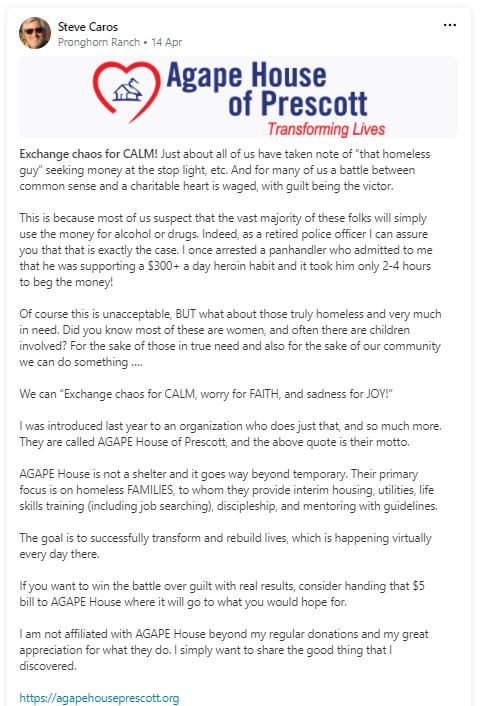 City of Prescott Declares Homeless Awareness Month 2020
Town of Prescott Valley Proclaims Homeless Awareness Month
"We support your vision at helping
homeless high school kids."
~ Your Friends From, Child Support Services