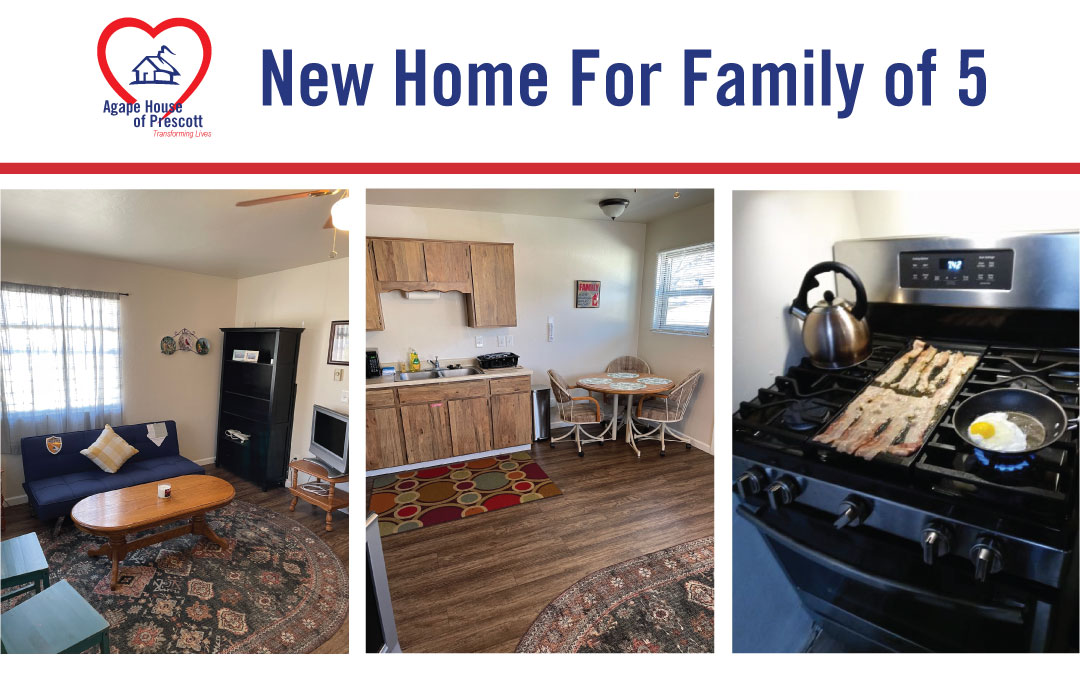 After sleeping in a hotel room for over a year and living day to day on survival mode, a married couple with three sons now has a place to call home.
On move-in day, there were grateful hearts and many tears. I sat with the mother on their couch; she looked into the kitchen and said, "That's the most beautiful kitchen table I have ever seen." I could read her mind of all the possibilities in this new space and what the kitchen table represented for her family.
A few minutes later, the father said, "Wow, a kitchen table our family can eat meals together, the boys can do homework, and we can have much-needed family time."
While hugging his father with tears in his eyes, the teenage boy said, "I get my own bed. In the hotel, I shared a bed with my two younger brothers." Another younger son said, "I can't wait to have friends over to play. I haven't been able to do that for a long time." The family walked through the two-bedroom apartment in awe. "The living room is so big." "We can finally cook together in the kitchen." "I can't believe we have a washer and dryer." "The bathroom has a tub." "Is this real?"
As we gathered in the living room together as staff, mentors, Agape House board, and the family, we prayed together for this home, for this family, and for all who made it possible. The family's father prayed, "Thank you for my family." The mother prayed, "Thank you for Agape House." A board member closed in prayer sharing Jeremiah 29:11… "For I know the plans I have for you," declares the Lord. "Plans to prosper you and not to harm you. Plans for hope and a future." May this be a place where family is strengthened, and lives are transformed.