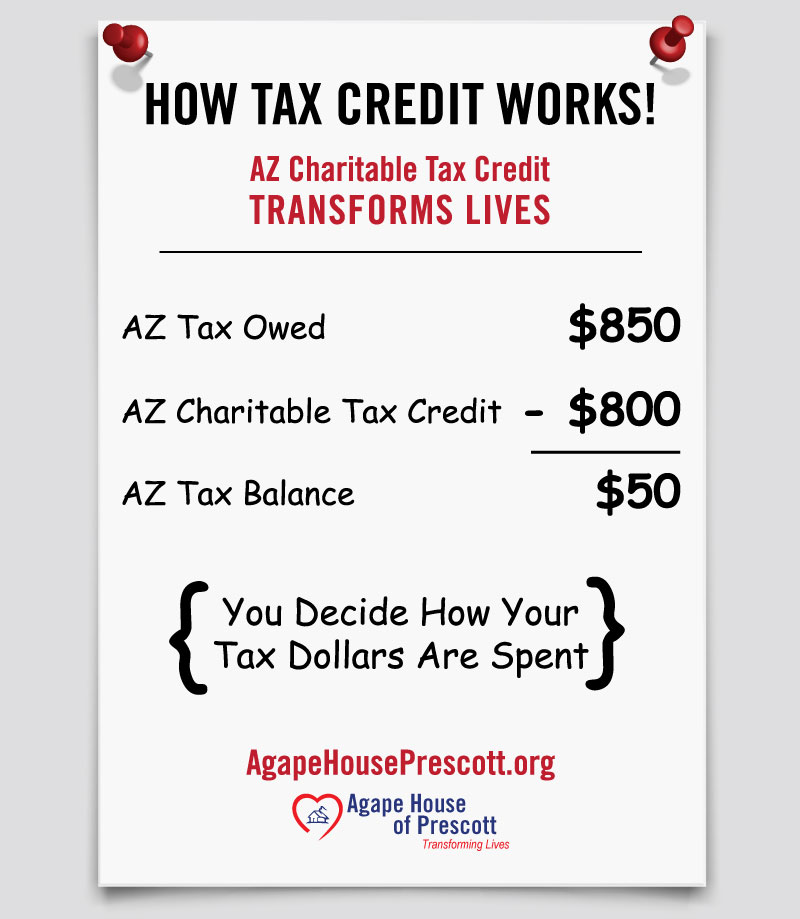 Your Tax Dollars can go DIRECTLY to your Community!
How?
Lives are transformed, children are no longer homeless, and family's lives are rebuilt when you direct your tax dollars using the Arizona Charitable Tax Credit. You receive a dollar-for-dollar tax credit for the AZ Charitable Tax Credit when you donate directly to Agape House of Prescott.
You do not need to itemize to qualify
Keep your tax dollars in your local community
A tax credit is a dollar-for-dollar reduction of the income tax you owe. This is NOT a deduction, which only reduces the amount of your income that is subject to tax.  This is a credit that directly reduces your tax bill. You can donate $400 for individuals and $800 for married couples.  Arizona Charitable Tax Credit keeps your tax dollars in the Prescott area by supporting homeless families!
If you would like to find out more information, visit the State of Arizona Department of Revenue Website.
This summary was prepared as an informational service and is not intended as legal or tax advice. Consult your own legal or tax advisor before making any decision based on this information.