Help Prescott Families Living in Crisis
Arizona Charitable Tax Credit Changes Lives
What You Need To Know About AZ Charitable Tax Credit
Tax Credits generally save you more money than deductions.
Tax Deductions only reduce the amount of your income that is subject to tax, whereas credits directly reduce your tax bill.
A tax credit is a dollar-for-dollar reduction of the income tax you owe. For example, if you owe $1,000 in Arizona taxes, but are eligible for an $800 tax credit, your net liability drops to $200.
Arizona Charitable Tax Credit keeps your tax dollars in the Prescott area supporting homeless families when you donate to the Agape House!
Arizona taxpayers can donate up to $800 for a married couple and $400 for single filers and receive a dollar for dollar credit.  Please consult your tax adviser for further information.
Arizona Charitable Tax Credit
ARIZONA CHARITABLE DONATIONS CAN BE MADE UP UNTIL TAX FILING DAY AND STILL APPLY THE CREDIT FOR THE PREVIOUS YEAR!
♦ STEP 1
Use form below to donate to Agape House of Prescott to help homeless families in the Prescott area.
♦ STEP 2
File your taxes and claim the Arizona Charitable Tax Credit
♦ STEP 3
Receive your tax credit (up to $800) and celebrate the lives you help rebuild and transform!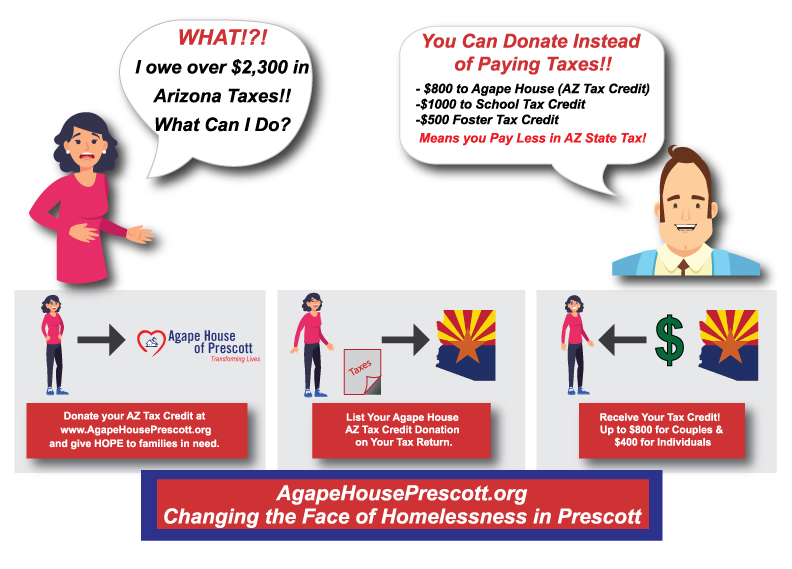 ---
Instead of sending your taxes to the government, you can direct tax dollars to Agape House.
---
WHY AGAPE HOUSE
We exist to provide long-term transitional housing for families who are without a residence. We work to rebuild and transform families' lives and prepare them for an independent and self-sustained future.
Agape House of Prescott shows families in crisis love and support and share the hope of Jesus. Through discipleship, mentoring, life skills training, and interim housing for homeless families in crisis, Agape House has achieved an 86% success rate of families living independently one year after leaving the program.
Agape House is working diligently to make a significant impact on the homeless crisis in Prescott.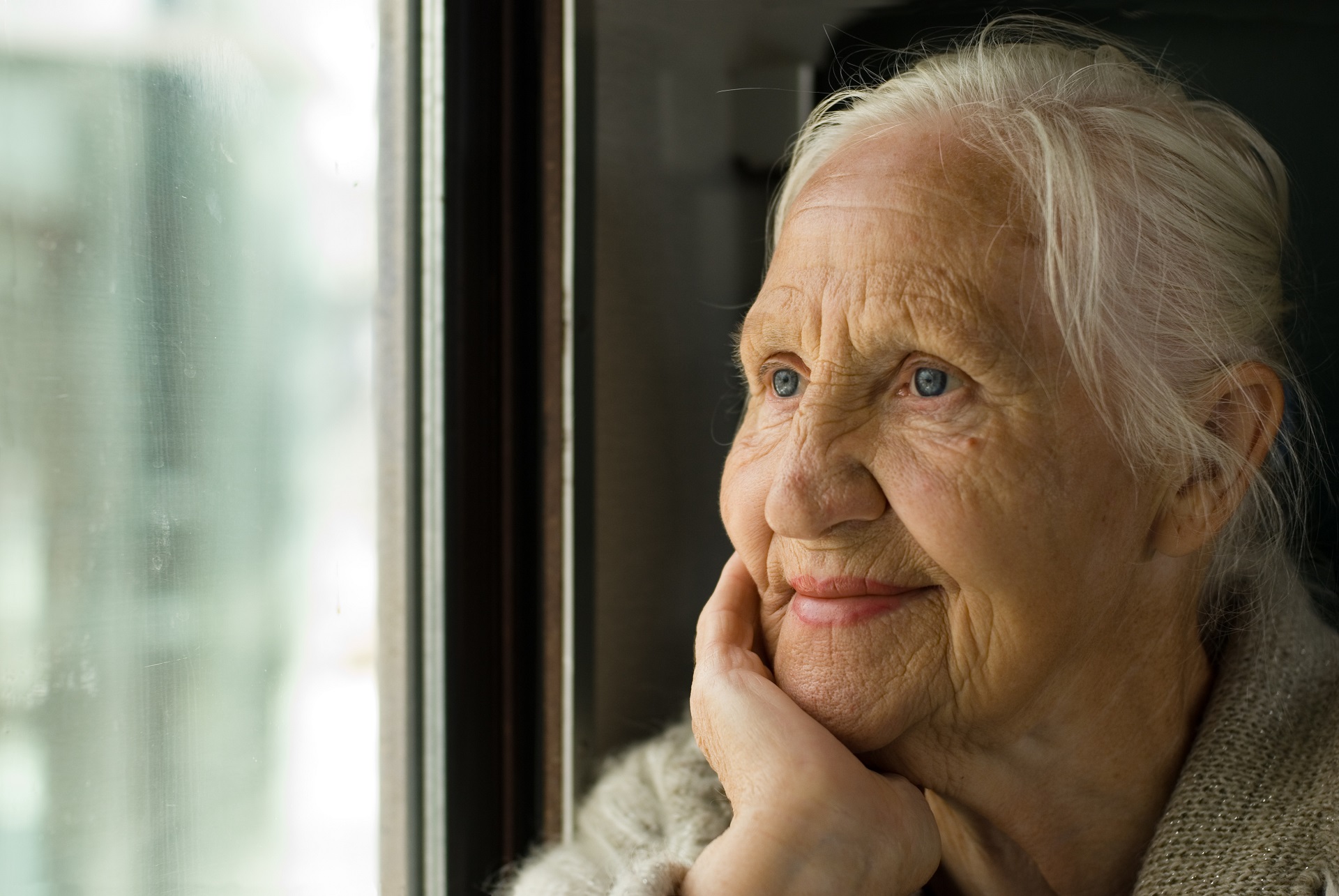 ADDITIONAL AZ CHARITABLE TAX CREDIT INFORMATION
Agape House's official Qualifying Charitable Tax Credit code from the State of Arizona is: 20162. Please keep this code for use on your tax documents.  Agape House of Prescott is a Qualified Charitable Organization and contribution may be eligible for a dollar-for-dollar AZ CHARITABLE TAX CREDIT.  Please consult your tax adviser for further information.