"You are all a joy to work with.  Thank you for making me feel so blessed and special!"  
– Agape House Volunteer
Pray
Join us in prayer for the ministry, families and the specific needs of our families.
Help us make a difference. Donate to make a change. Become a financial donor to support families.
Serve
Contribute your time with clerical assistance, IT help, volunteering at fundraising events, grant writing, teaching life skill or other classes, home maintenance and other areas as they develop.
Volunteer
List of Current Volunteers Needed
Here is a list of current volunteer opportunities.  If you or someone you know has a heart for local missions please share these pressing needs:
Grant writer- find, apply, & manage
Mechanic- one car tune up per year for single mother or oil change occasionally
Dentist- one mouth per year

Turn Around Crew- handyman projects, painting, house cleaning, carpet cleaning, etc.

Baskets of Blessings – Paper goods and health & beauty items. Items not purchasable with food stamps: toilet paper, shampoo & conditioner, body wash or bar soap, toothpaste & toothbrush, dish soap, dishwasher soap, napkins, etc. (No household cleaners, medications, razor blades, or mouthwash.)
Youth groups- Christmas Poinsettia Campaign
Contact Us For Information on Volunteering
Remodel & General Contractors Needed
*Agape House of Prescott only utilizes licensed, bonded, & insured
Need 9 HVAC Systems & HVAC installation

Need someone in wood-making or construction to donate 20 hours of labor and/or materials to help build couple items- please phone the office

Need someone in wood-making to build three 6-8 ft benches
Current Items Needed
2 Small kitchen table with 3 to 4 chairs
4 small dressers
2 tall bar stools 
4 lamps (table and floor)
2 small end tables 
2 coffee tables
Interested in Volunteering?
If you are interested in learning more about volunteering with Agape House, Please call, Lanae, our Director of Volunteers at (928) 910-1089 ext. #104.
Lanae would enjoy talking to you about the opportunities we currently have and provide you with our next volunteer scheduled date.
Have you ever worked with a coworker or volunteer with no 'off' switch, who just worked and showed
pleasure in their performance?
Agape House of Prescott has been blessed with many wonderful volunteers who serve tirelessly many hours doing jobs and tasks to help families in crisis. But, one man has constantly gone beyond serving and beautifying the Agape Houses nine homes neighborhood.
Dave Loskill is not the kind of man who says, "what do you want me to do?", he's the kind of worker with the vision and passion and tells us all of the plans of beautifying our property's landscaping. Dave has worked many hours on his initiative to give our Agape House families pride of ownership.
If there were ever a golden rack award, Dave would genuinely be the winner.  Thank you, Dave, for your hard work, many hours to make our neighborhood look beautiful.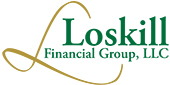 1 Peter 4: 10
Each one should use whatever gift he has received to serve others, faithfully
administering God's grace in its various forms.