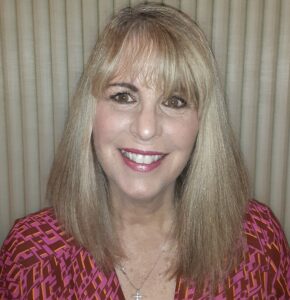 Read below a story by Julie Miller, the Director of Volunteers at Agape House of Prescott. 
The story is the source of why Julie serves the homeless in Prescott.
The Katherine Story
Today I woke up, poured a cup of coffee and sat and reflected on things to come. The weather was predicted to be sunny and warm. I knew good things were ahead of me as I secured the door, hopped in my car and headed for work. Most of us start our days like that, but there are many who do not. There are many who do not have a door to lock or a warm sunny day means finding shelter from the blazing sun because their home is the street or a car.  "These" are the homeless souls that dot the urban and business landscaping of our daily lives.
I met one of "those" people recently but really who are "those" people? These are people we pass every day, they are someone's mom, dad, brother, sister, child or grandchild.  Yet, they fade very quickly from our vision and memory as they blend into the streets, fences and buildings   as we step away from them, averting our eyes to something more appealing or pleasant.    Heaven forbid we should acknowledge them, because as everyone knows they must be schizophrenic or alcoholics, right?  We certainly cannot endanger our physical well-being or subject ourselves to some unfathomable disease!
There is no doubt, there are some troubled souls living on the streets and there is nothing wrong with exercising common sense and safety.  However, sometimes things are just not what they seem. Stay with me if you will to get a small glimpse into one woman's journey from life as most of us know it to homelessness. Then finding her way back with the help of a fantastic organization.
Ding Dong, Avon calling!  If you hear that; open the door, Katherine is there, waiting to transform you from dull to glamourous. This however, was not always the case for her and her two amazing teenage daughters. You see, Katherine found herself homeless earlier this year, a plight she never thought would be part of her reality. Her life's journey began off an Island near the West Coast of Africa called Sao Tome, where she enjoyed a calm and stable family life.  She shared her youthful years between Sao Tome, Portugal and Brazil, which is reflected in her beautiful accent.
At the young age of 7 Katherine began her training in Shotokan Karate, 10 years later she left the Island and traveled to San Francisco to compete at a National level.  She was by now a black belt and had Olympic dreams.  She was surrounded by new found friends, a welcoming sponsor family and the hopes of fulfilling her dream.
This dream was soon to take a turn as Katherine found herself pregnant and unable to compete.   These changes eventually brought her to San Diego, a place she had wanted to travel to because of the welcoming warm sun and desirable weather. She was by now a single mom with 2 twin daughters and on a new and exciting journey in life. Katherine had planned and saved enough to sustain herself and her girls for a year.  She soon found employment as a cashier in a retail store and promptly promoted to health and beauty manager.
This was not the Olympics that Katherine had originally envisioned for herself but instead her focus was now on her girls. Her goals and dreams were to keep her daughters healthy and safe; this was her "new Olympics".  A few years after coming to San Diego, Katherine attended a friend's BBQ and was introduced to a man.  This was the man who eventually became her husband and they married in a few years later. The marriage turned extremely abusive both physically and mentally.  Finally, after years, Katherine summoned up the courage and strength to leave this person who had controlled her life for too many years. During Katherine's early years on the Island she had never heard her family raise their voices, so this violence was unfamiliar territory to her. Her cries for help from the local authorities during this marriage went unanswered and her need for assistance was dismissed.
With her girl's safety being at the foremost of her thoughts Katherine left the abusive homelife, but this was not without consequences. She was now homeless and the future was shaky and full of unknowns. That first night she and her girls located a secure parking lot that allowed people to park and sleep in their cars overnight. She lay awake all night, asking herself "how can I do this"?  The future was bleak but hope was tugging on her heart.  Mom and daughters, slept in the car, the girls getting up to go to school with their friends as if nothing was wrong.  The twin's friends and teachers were completely unaware of the heartbreaking changes that Katherine's daughters were now experiencing.  These hardships and heartaches were now the fabric of their daily existence. They used the public bathroom of this parking lot to cleanup and prepare themselves for school, life, and the unknowing world.
Katherine is a strong woman and was determined to make changes, this was not a life she wanted for her girls or herself.  She continued to seek employment but was met with rejection and two months later she struggled to find success in this journey.  They continued to live out of their car and the girls kept up appearances at school.  Then one day she learned of an event called "Adopt A Block".  She was unfamiliar with this outreach program but decided it would be an opportunity to get some clothing and food for her daughters.  When she arrived, she learned it was more than a hand out.  It was a hand up, and here her hopes were met with the love of Jesus, through one of the leaders of a local Christian outreach program.  It was the hope that had been tugging at her for what seemed like eternity.  It was through the grace of God and how God used this man and others to provide a home for this family.
The nights of sleeping in the car were over and they now had the blessings of their very own room, not just a room but the master bedroom with its own bathroom.  They were overwhelmed with joy and tears.  It was unbelievable that this had happened and so quickly.  Their hearts and minds were thrust into a world of joy and hopefulness and hopelessness was now something of the past.   Her Olympic goal was her girls and this was the new hurdle she had just passed, little did she know she was well on her way back to gaining her dreams and life back.
Katherine's focus and continued determination finally paid off, and she soon had a place of her own. She also had ventured onto a new pathway to success in bringing beauty and care to all the women and men out there.  So, when you hear that doorbell chime, you will know it's Katherine, with "Avon calling"!   Please won't you answer and let her in? Do not be threatened by her Black Belt as she is a caring and loving person but fiercely determined for herself and her girls to succeed in this everchanging world.  Her girls tell me they are very proud of their mom, as well they should be.  She has overcome much and is has encouraged her girls to be wise and educated.  I can tell you this, they are well on their way too!   Now when Katherine heads out the door to drop off her Avon deliveries, she knows the sun is shining, even if it's raining!
Maybe you won't hear the doorbell, maybe what you hear is a knock, knock?  That knock could very well be God, asking you what you are going to do to make a difference in this world?    There are many souls like Katherine out there, who only need a hand up from a caring person.  Can you step out of your life just a little to reach out that hand and make a difference?  I know after meeting Katherine and her family it would be a tragedy if I turned a blind eye as God knows I have become a witness to an overwhelming epidemic of homeless men, women and children. They are here in our very own back yard and choosing to turn away was not an option for me.
"These" people are real, they love, they hurt, they bleed and many want off the streets. Many want their dreams realized; but hard times, health issues or a myriad of other concerns have left them forgotten, in the hearts of our cities.  However, the heart of the city is defined by the hearts of the people; by me, by you, by your neighbor. You know your heart, God knows your heart.  Will you act?