Today we open the local Daily Courier newspaper to an article reporting the alarming amount of homeless students in the Prescott area. There are 487 homeless students across Yavapai County, 325 of them attend school in the Chino Valley Unified School District, 87 go to school in Prescott Unified School District, and 75 are part of Humboldt Unified School District.
The article in the local newspaper tells of two students in the Chino Valley Unified School District are currently living in a camper that belongs to a retired teacher. I would guess that many of the administrators and students may not know when a student doesn't have a home. The resource coordinator in the Prescott District shares the same concern, "We have this feeling like you're out on the street homeless," Mattox said. "That's not always the case."
The McKinney-Vento Homeless Assistance Act, defines homeless as being doubled up with family or friends due to economic hardship; temporary or shared housing or transitional living program; in a motel or hotel, campground or similar situation due to a lack of alternatives or at a bus station, park, car or abandoned building.
Homelessness is a nationwide problem. Did you know that there are more than 194,000 nationwide? According to the Maricopa Association of Governments, "Housing prices are very high. Eviction rates are high. We see a lot of folks who are right on the edge who are slipping into homelessness." This is at a time when rents are rising faster than wages, especially for lower-income people.
Agape House is Helping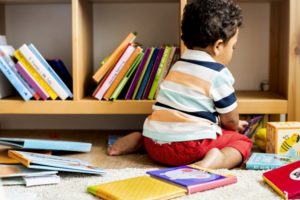 Agape House of Prescott may not be able to help all of the 487 homeless students in the Prescott area, but we are working hard to help as many as our resources allow.
Since 2015 Agape House has provided over 7,750 nights of bedding to homeless children and single parents.
CURRENTLY the goal for 2019 is to be able to help over 30 people. We have estimated we should be able to help provide 2,883 nights to call home for homeless children and 1,142 nights to call home for homeless single parents this year. Agape House furthermore is able to provide mentoring and life skills classes, the intricate piece the ceases homelessness. In fact, in addition to the amount of beds Agape House provided, from 2015 to August 2018, Agape House has provided 963 mentor hours, 298 hours of counseling and life skills, and has provided rent and utilities for 278 people.
How Does Agape House Do It
At Agape House we do not hand out food, we teach how to cook on a budget. We do not hand out new school clothing, we teach how to use community resources. We do not hand out first and last months' rent, we teach how to save money slowly over the course of many months. At Agape House, we teach SKILLS FOR LIFE!
Partner With Us
Contact us if you would like more information on how you can help the 487 homeless students in the Prescott area. We need volunteers, donations, and prayer!
Keeping Families Together Through
Hope, Love, and Housing