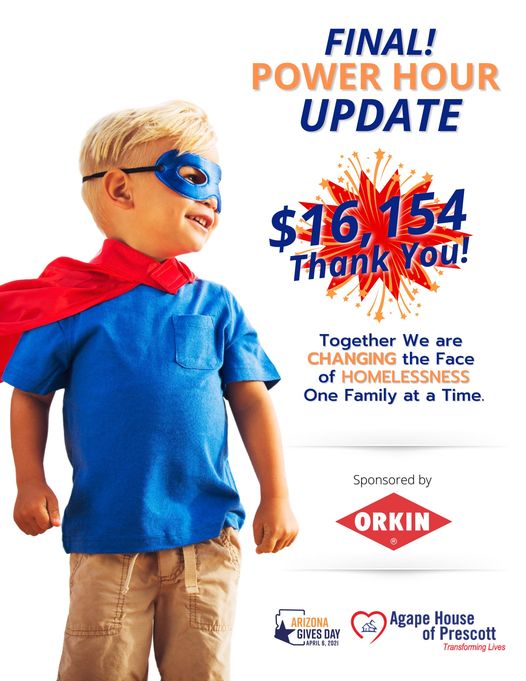 Thank you for such an exciting day of giving! The FINAL POWER HOUR UPDATE for
#AZGivesDay2021
is a record-breaking $16,154! Thank you to every Donor, Church, and
Corporate Sponsor
. Your contribution directly benefits the families we serve.
The #AZGivesDay Donations…
$10,000 From the Foundation
$2,945 Donated thru AZ Gives
$3,049 Donated thru Agape House
$160 Donated thru Facebook
$16,154 Total
Today we will be checking to make sure every donation is accounted for.
The Essence Kitchen Gift Cards go to…
The Prize Winner for #AZGivesDay Nonprofits will be Announced on April 16th. We let you know if we are a winner!
This FINAL POWER HOUR UPDATE was brought to you by
ORKIN
. Thank you!
So, from our heart to yours, we say: Thank you. We will remember your gratitude and the impact your charitable gift gave to families.
Together we are changing the face of the homeless and transforming lives!