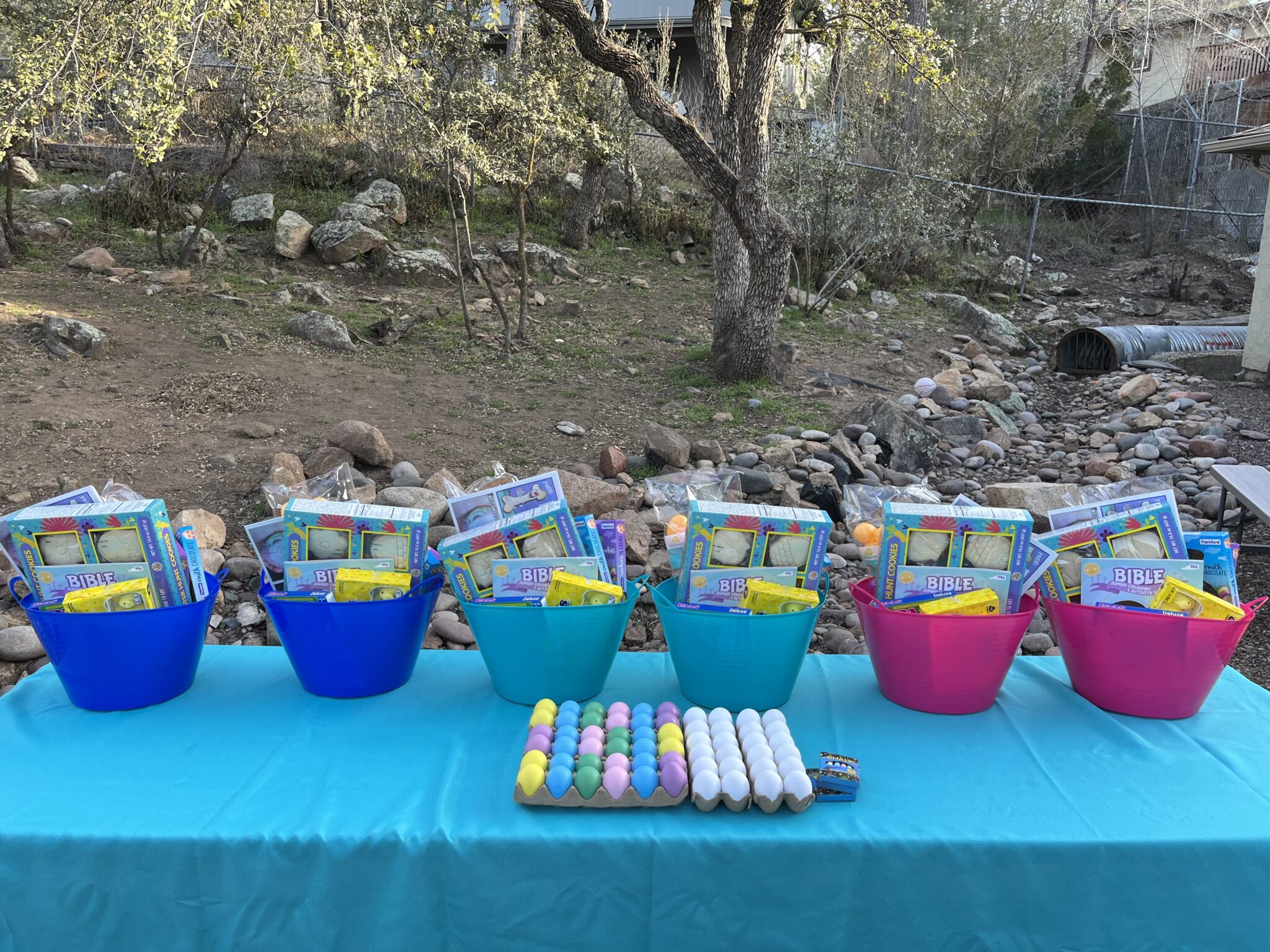 Birthday Celebration at Agapeville
Last week, we had an extraordinary opportunity to share a birthday celebration with one of our guests! It was so special! Currently, we have nine adults and nineteen children living at Agape House, each family has their own apartment, seven families altogether. Smiles filled the community room last Thursday. It felt like a family dinner. I held a beautiful baby with springtime booties, and my children played with the other children outside amongst the trees and climbed on the rocks. The men sat on the front porch laughing and sharing jokes. An elementary boy raced by on a special bike recently given to him.
Volunteers Jane and Ron served the most amazing tacos, homemade refried beans, and fresh salsa! Marlys Brownlie, Birthday Angel since 2017, provided cupcakes, balloons, and a special gift.
We all gathered for a community meal to share and celebrated with some Easter crafts and activities that evening! Malia Melcher, a volunteer since 2015, shares regularly from her heart and Keys to Freedom.