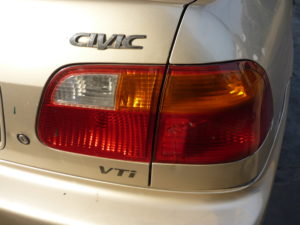 Last year, a young mother had to make a delicate, unimaginable choice to protect the life of her children, as well as her own life.
The family of six was living out of state.  Sadly, her violent husband was the leader of the home.  The mother returned home one day to find her husband in an extremely agitated state, threatening to kill the family.
The family fled to Arizona.
Agape House stepped in and helped this family by giving them hope, a home, and restoring their lives.
Unfortunately, tragedy struck the family at Thanksgiving last year.  The mother became hospitalized with a brain tumor.  The doctors are trying everything they can to save the mother's life, but the struggle is fierce for the mother as well as for the children.
The family lives in Prescott, and the doctors are in Phoenix.  The family has been traveling up and down the highway for treatments for months.
The traveling stopped last week when their car died.
Agape House is praying for a replacement car for the family.  If you know of anyone who can donate a car to the family so that they can continue treatment for their mother, please contact the Agape House team at (928) 910-1089.
We love this family with all of our hearts and want them to continue to get the treatments she so desperately needs.