110 Students Homeless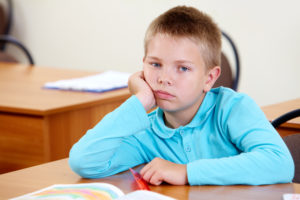 When you look around the Prescott area, you may occasionally see homeless people publicly asking for help.  What you probably don't see are the homeless students.  Prescott Valley Unified School District and Humboldt Unified School District reports there to be 110 homeless students in the Prescott & Prescott Valley area.  You may miss the little boy who shows up to school every day with disheveled clothing from sleeping in a tent in the forest, or the young mother and children living in their car, parked behind businesses in downtown Prescott, who are getting ready for work each day in a public bathroom.
Agape House is working to change the face of homelessness.  Agape House of Prescott is the only organization in the area which offers a support structure that keeps homeless families together to facilitate a return to long-term independence.  Since 2013, the 501c3 non-profit organization has provided discipleship, mentoring, life skills training, and interim housing for homeless families in crisis, resulting in an 86% success rate of families living independently one year after they leave the program.
Agape House of Prescott believes the solution to homelessness is the PATHWAY TO INDEPENDENCE.
The first 30 days begins with stability
The second phase centers on personal wellness reflecting, inner and emotional health, and mental health stability
The third phase implements life skills training
The last phase focuses on sustainability on independence
Prescott Area Homeless Need Help
According to the recent Community Heath Needs Assessment 2019 report from The Yavapai Regional Medical Center, Yavapai County has 31,859 people in poverty.  That is 14.7% of the population in poverty.  The report also concludes that the homeless community of Yavapai is under-served.
Agape House has been working to make a significant impact on the homeless crisis in Prescott.  The 2020 Vision for Agape House of Prescott is a 9-unit apartment complex which is located blocks from downtown Prescott.  The complex is not only a strong economic decision, it will make mentoring and supporting the families more efficient and effective.
Prescott Valley Leadership Empowering Women
Recently, a group of Prescott Valley Leadership had a discussion on how Agape House of Prescott is empowering women and changing lives forever.  During the gathering, the group brainstormed on how to teach life skills as well as creating a renovation volunteer team to help assist in the rehab of an old apartment building.
Pictured Left to Right:  Red Bryan, Lori Hunt, Mary Mallory, Darlene Packard, Jody Rooney, Becky Mitchell, Jim Flower
Rebuilding and Transforming Lives
If you would like to partner with Agape House to help stomp out homelessness, please contact us for more information.  Agape House is beginning a building campaign to pay for and refurbish the complex.  Each apartment unit is available for sponsorship from churches, sponsors, and neighborhoods.