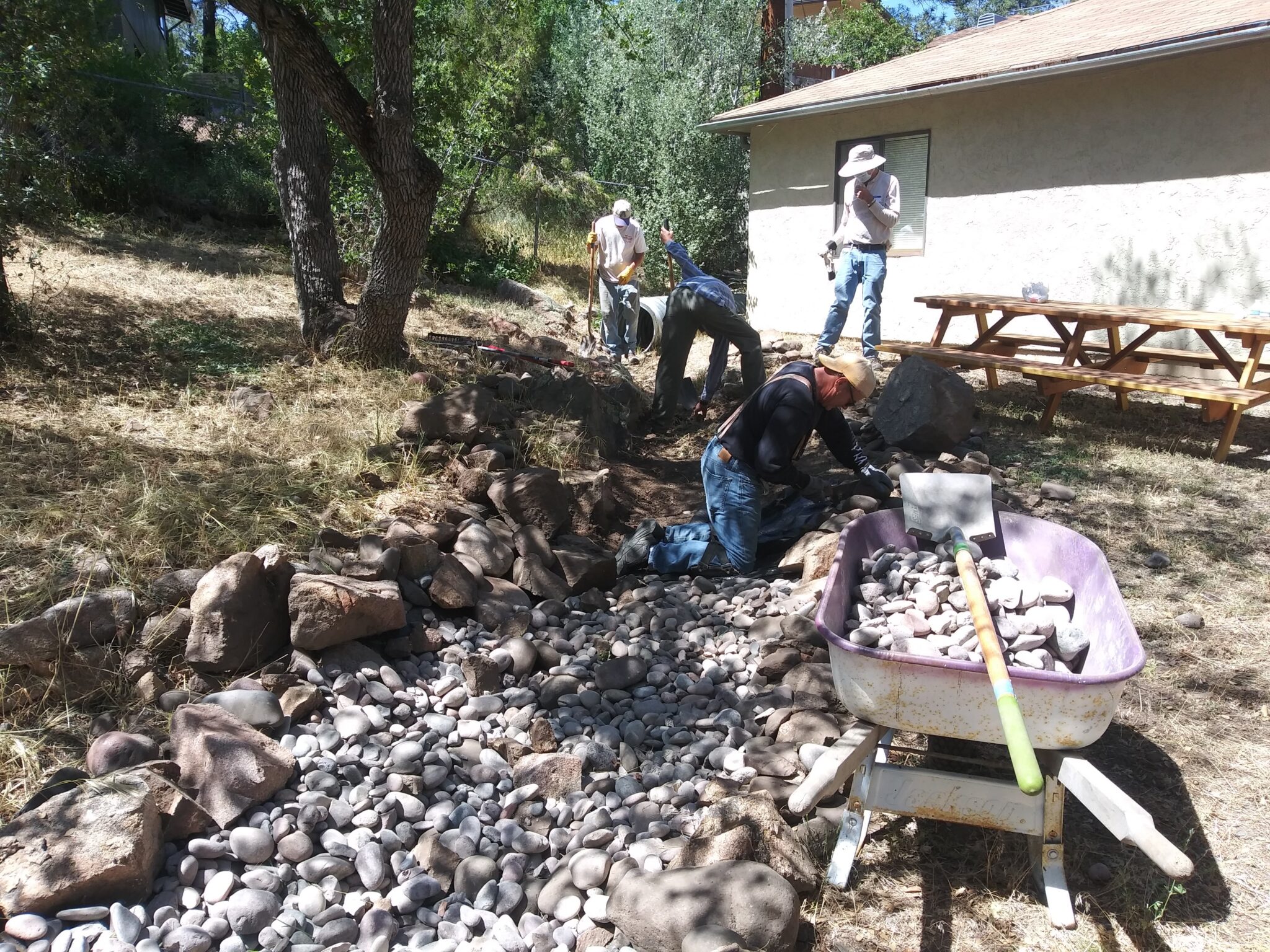 Day of Service at Agape Apartments
The recent transformation at the Agape House apartments could not have been possible without the hard work of twelve dedicated men!
On an incredibly hot day in June, twelve men gathered and had a day of service that involved transforming the exterior of the newly purchased Agape House apartments. The apartments will give a place to call home to nine families that are currently homeless, who are currently living in cars and tents. The apartments will give them stability to rebuild and transform their lives.
Twelve men from Cornerstone Church worked in the heat for over four hours. They raked, cleaned, weed-whacked, and moved tons of decorative stone.
The efforts from the community are making the Agape House facility look like a gem. If you would like to be a part of the next workday, there is one scheduled for early September. The next phase of work includes light painting, removal of the old satellite dishes, and the prep work for our prayer garden.
Together we can change the face of the homeless in Prescott! Thank you guys for your help, we truly appreciate it!
>> If you want information on how you can volunteer to help rebuild and transform the lives of homeless families, contact the Agape House office at (928) 910-1089.
Thank You Cornerstone Church Volunteers