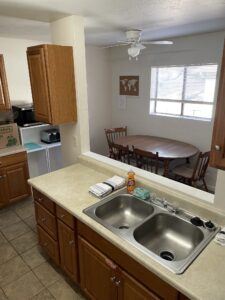 Christmas looks incredibly different this year for the newest Agape House family! The family had been homeless, where the father had been forced to sleep in the family car, and the mother and three daughters had to sleep at a local shelter for women and children. The agony of not being together, the frustration of not getting on their feet financially, and the despair of not being able to provide a future for their daughters began to take a toll on the family. They desperately struggled to stay together but ran out of options.
Life looks different now.
The family is overjoyed at the opportunity to be together. Agape House has prepared an apartment for the family, giving them hope and the chance to rebuild and transform their lives. The Agape House team furnished the home, prayed over the apartment, and presented the new home to the family. When the family walked into their new home, a sense of calm and joy for this family of five was heartwarming.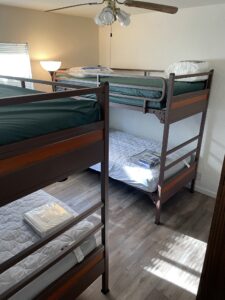 When the girls came into 'Agapeville', they were skipping down the sidewalk. They went to the entrance of their new home and squealed in delight! The girls instantly began chatting in their room about who would get which bunk bed; the mom shared her love of cooking and her deep desire to provide meals for her family again.
Their life circumstances kept them apart, but now God had brought them back together. Agape House of Prescott is excited to walk alongside the family, lead them through the Pathway of Independence, and eventually move to their own home.
As Lisa, the Agape House Discipleship Director was starting to leave the new home, she noticed that each of the girls had taken their shoes off and placed them on their floor in their closet. It was a true sign that they were home. They are comfortable, safe, and together.