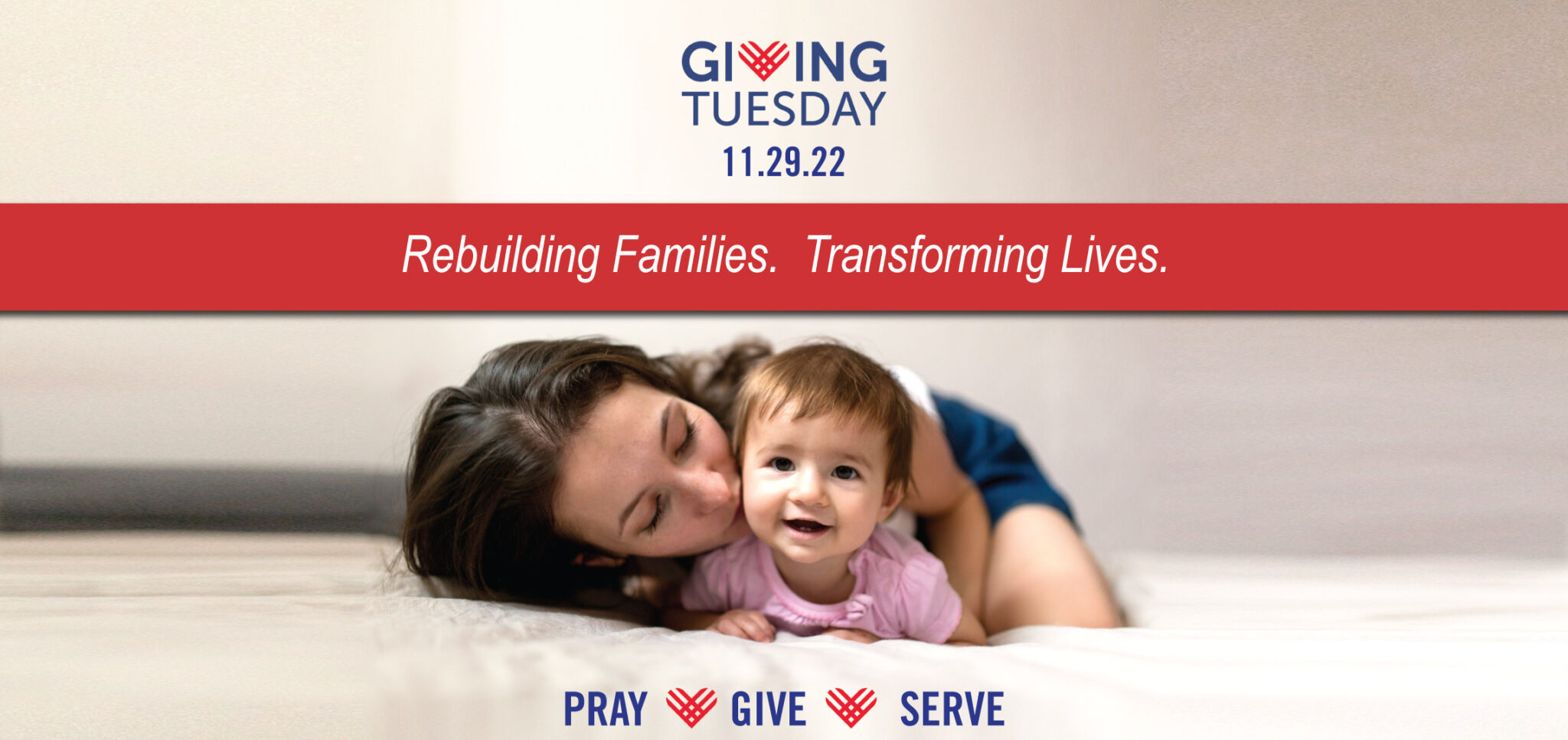 SAVE THE DATE: #GivingTuesday is November 29!
86% Success Rate of Families Living Independently After Graduating From Agape House!
Help Us Rebuild & Transform Lives!
Giving Tuesday is an opportunity for people around the world to use their individual power of generosity to connect and support their communities. It's a day when everyone comes together to give back in all forms-acts of kindness, gifts of voice, time, talent or treasure. TOGETHER WE GIVE!
THREE Ways to Give the Most IMPACT for the Families of Agape House.
GIVE YOUR VOICE.

Pray for the Agape House ministry, the workers and volunteers, the needs of the families we serve, and our community,
GIVE A DONATION. Give HOPE and EMPOWERMENT to those taking the first fresh-start steps to change their lives.
GIVE YOUR TIME. Serve to volunteer your talents & skills to help families thrive.
Best of all, GIVE a chance to be TRANSFORMED through God's love!
TOGETHER WE CAN DO EXTRAORDINARY THINGS!
Help Write a New Story on Giving Tuesday.