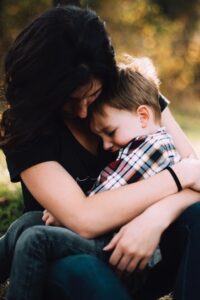 A homeless family in today's market hasn't been homeless before. In fact, a growing segment of our community's homeless population consists of two full-time employed adults (parents) with multiple children and no history of homelessness. Sadly, many families have fallen victim to the economic environment, can't afford to "keep up", and need a helping hand to climb back to living independently.  
Did you know that in order to qualify for an apartment, your income typically needs to be three times the amount of the rent? An apartment with $1,500 rent requires $4,500 per month of income to qualify. Often a working family's income is too high to qualify for low-income housing, yet their income is not enough to pay rent for a modest 1-3 bedroom apartment or house in the quad cities area.
There are endless obstacles to finding housing. A housing voucher can be a blessing in many ways, but not always when it comes to qualifying for a house in a competitive housing market. If a family qualifies for low-income housing, the waiting lists for a property to become available are years long. Additionally, many rentals are being sold, leaving families without a home. Add to the dilemma, rent in the Prescott area has increased alarmingly. "The average rent for a 1- bedroom apartment in Prescott, AZ is currently $1,608. This is a 34% increase compared to the previous year" (zumper.com). This market is forcing families to sleep on friends' and family's couches, shelters, cars, garages, tents, etc. The dream of buying a house for a family feels impossible!
Agape Graduates Become Homeowners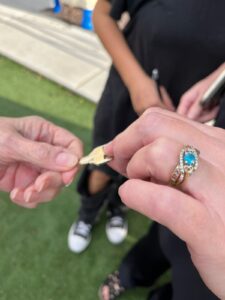 After putting nine offers on houses, three accepted and two falling through… today an Agape House family became homeowners! The journey has been hopeful, discouraging, exciting, overwhelming, and much more. The family worked hard and overcame many obstacles. The family was blessed to have professionals walk with them, support and advise them, and advocate on their behalf. What we focused on the most, was praying for the family.  
With tearful joy, papers were signed, and keys were received. For this family, home ownership means independence, responsibility, building equity, stability, safety, accomplishment, personal pride, empowerment, investment into their children's bright futures, the flourishing of the community as a whole, and much more. As we celebrate with this fantastic family, find out how you can support other Agape families to journey the same story to independence.