This past weekend our family did a quick 24-hour camping trip in the Prescott National Forest.  It was a bit warm, in fact, to get some relief, we cranked up the generator to run the air conditioner for a little while.
We enjoy camping in undeveloped campsites, a little more elbow room and less rules.  While we were driving down the forest road to find an open site, we passed three camp sites that were obviously permanent 'homes' for people.
At the time we drove by, I didn't see many and people out-and-about.  I actually only saw one of the campers, he was a man in his 70's, sitting in his lawn chair in the shade trying to cool off.  All he had was a very small tent and an old truck.  I remember thinking how lonely and hot he looked.
On down the road was another campsite.  This site obviously had several people living there.  They had laundry hanging between the trees, several chairs, a very old motor-home, and a car that may or may not been operational.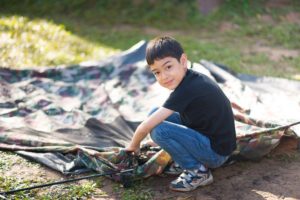 All I thought of during our perfect 24-hour camping trip in a nice RV with running water and A/C is what would I do?  How would I be able to be a homeless person and camp?  Camp with no end in sight.  It was also in the forefront of my thinking, when were done camping, we return to a comfortable home with air conditioning and a running shower.
The nearest grocery store was 45 minutes from these families.  Fuel, food, water… where and how do they survive?  If you don't have a permanent address, how do you get a job?  If you have social security income, where do they mail your check?  What if you got hurt at the campsite, how do you get help?
In all honesty, my mind has been spiraling every since I saw these family's living conditions.
Seeing these sites made me think back to something I saw a few weeks ago on social media.  Someone had posted pictures of abandoned homeless camps that they came across in the Prescott National Forest.  These sites had blankets and trash left behind.  I was curious about reader's opinions of the pictures, and sat and read some of the comments.  The comments were mostly of the negative variety, appalled that someone would leave such a mess behind.  I instantly thought, what are they suppose to do?  They don't have a trash-man conveniently come each week.  It is hard enough to lug along all of your belongings everywhere you go, how would you carry your trash too?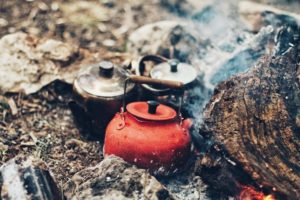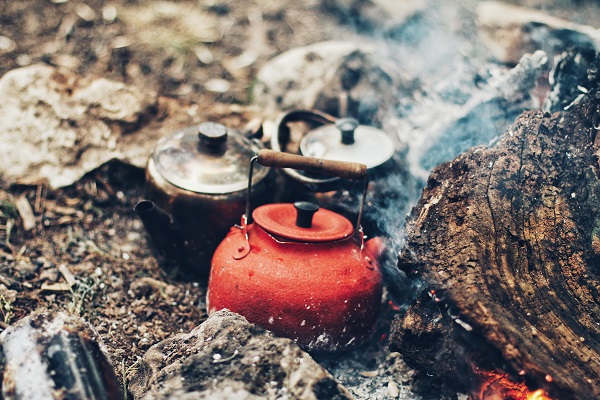 Not long ago, Agape House rescued a family who was living in a tent.  The father, who had to sleep on a hard ground night after night was having difficulty working due to the horrible back pain he was experiencing.  Thinking of this man makes me think of my husband.  My husband wakes up to a comfortable bed, in a climate-controlled environment, with warm coffee in the morning.  The family in the tent was camping in the winter in Prescott waking up to freezing temperatures.
If it wasn't for Agape House, the family who said good-bye to tent living may have had a tragic ending.  Illness would be inevitable living in an unsanitary situation with no warmth to give you relief.  I know for certain that I personally wouldn't last a night sleeping in a tent in the winter.
Thank you to Agape House for changing the future for Prescott's homeless families.  One family at a time the stories for these families are being rewritten.  Stories changed to one of hope.  A story that involves knowing God, the loving Father, that loves each and every one of these families as much as he loves you.
If you would like to learn more about Agape House, join our newsletter, or contact the office at 928.910.1089.  Since Agape House began helping people in 2015, over 7,000 nights of bedding have been provided to homeless children and over 3,479 nights of bedding have been provided to homeless parents.
We Praise God for His faithfulness.