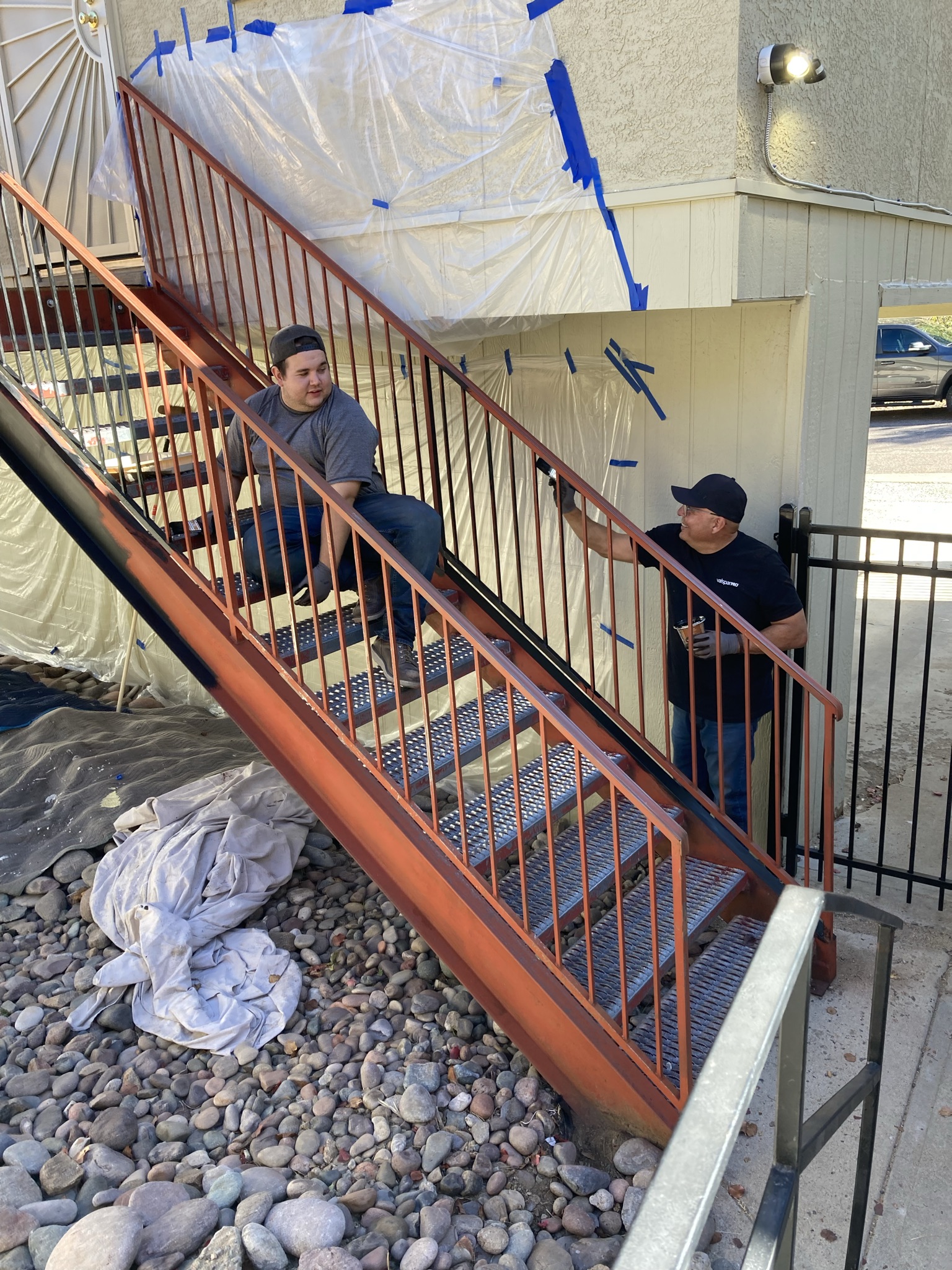 We love the support of the Prescott community!
We also love Lowes! Lowe's of Prescott store manager Dennis Woods recently brought 10 employees to paint a new deck. Lowe's supplied all of the paint and brushes, ladders, and power wash and went to work. If Agape House were to do this project, it would have cost around $1,200, and Lowe's did it for us!
The joy was instant! After the job was complete, the Agape House families had a new pride of ownership in their neighborhood.
Thank you, Lowe's, Dennis Woods, and staff. Our families appreciate you.
---
If you or your business would like to help the Agape House families – please contact us – our families would love it!