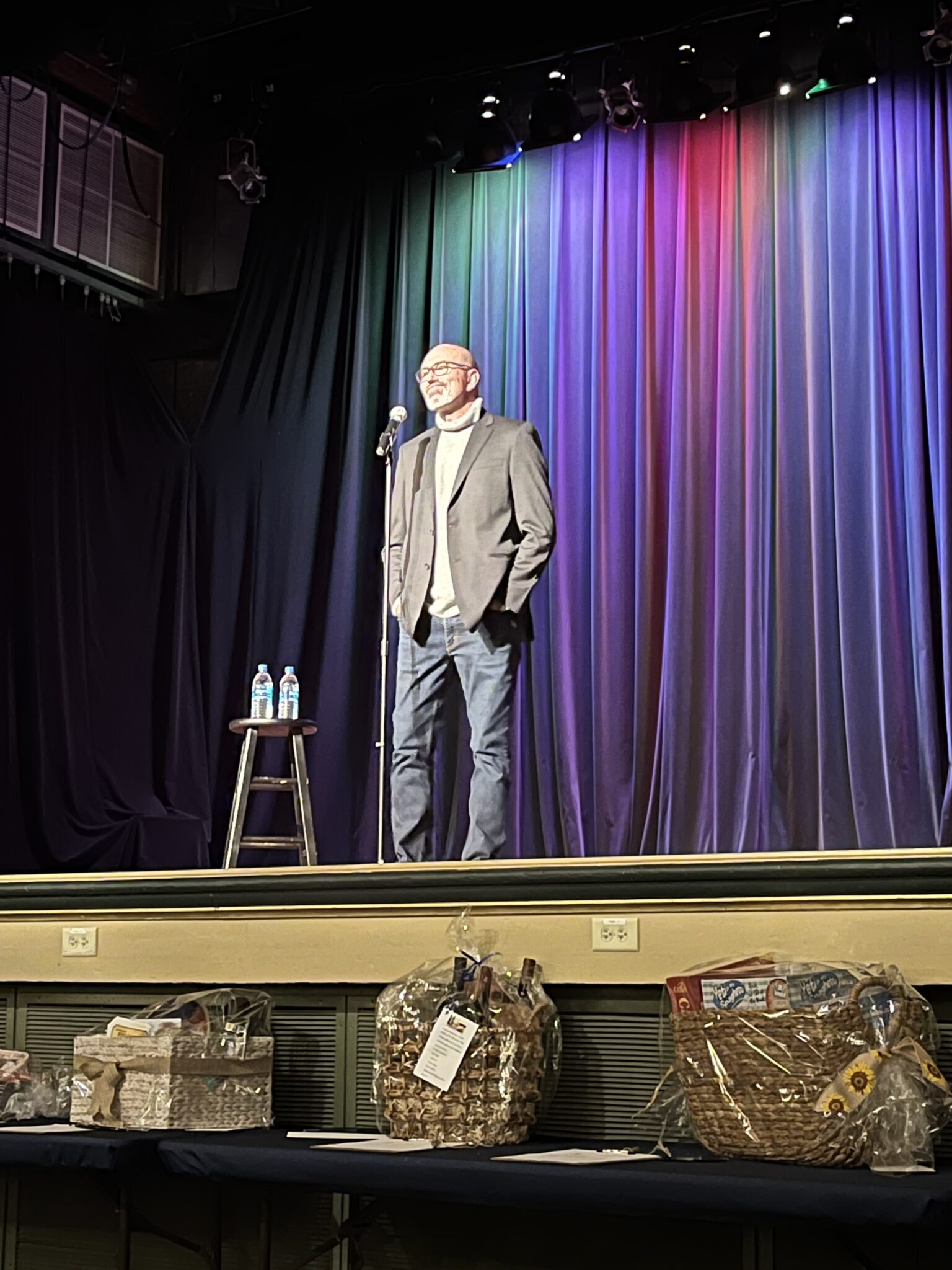 Successful Night
Saturday night at The Elks Lodge, Ronnie Merrell held us captive to an entertaining night of comedy. This was to be a night of fundraising and entertainment for Agape House and the attendees.
Ronnie's teenage son opened the sold-out show with a plethora of fun-loving jabs at his dad that kept the audience amused. He would be a tough act to follow, but Ronnie did not disappoint. His humor was clean and refreshing, and laughter filled the room as he rolled out one joke after another. From trying to explain the lack of logic behind a nursery rhyme such as "Rock a bye baby" to the confusing process of ordering coffee in 3 different languages from the same coffee chain; Tall, Grande and Venti. His humor was relatable, and he hit the mark with the crowd.
While the comedy was playful and fun, the reason behind the event was something not so humorous. Agape House was able to share its purpose and goals to this sold-out audience, many unaware of what services Agape House provides to the community. Homelessness is a word we have in our vocabulary but is quickly pushed away due to perhaps perceptions or past interactions. The generosity and outpouring of action from this event have shown that Prescott and Prescott Valley are filled with caring residents.
The goal to turn "homelessness" from just a word to a "call to action" was well received, and we are grateful and blessed to live in such a community.
The evening closed in prayer, followed by mingling, and goodbyes as the night drew to an end.