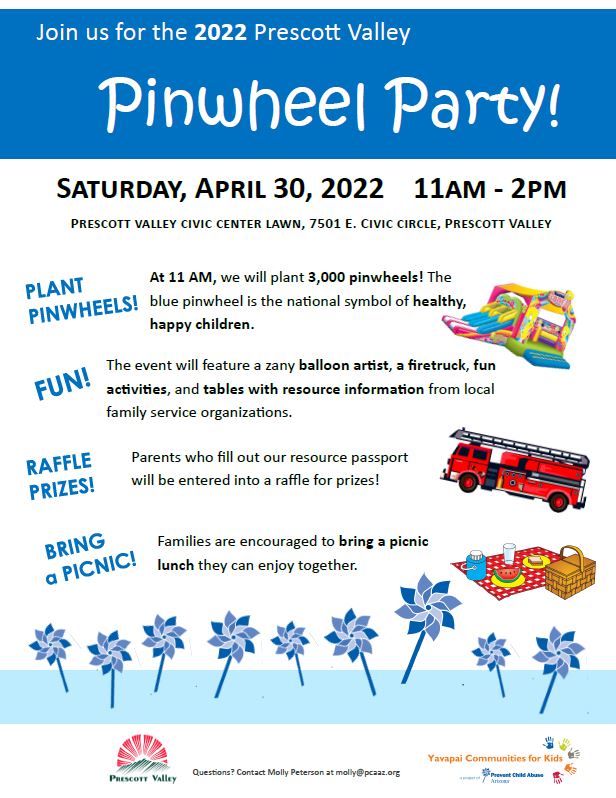 Grateful for Prescott Valley's Support
Agape House of Prescott is grateful for the support and encouragement received from the Town of Prescott Valley.
Agape House is excited to be participating in the upcoming Pinwheel Party on Saturday, April 30th, from 11 am to 2 pm. The event will celebrate families, which is precisely what Agape House does!
About the Pinwheel Party:
On Saturday, April 30th, join us for our annual Prescott Valley Pinwheel Party!

Bring the kids, pack a picnic, and enjoy various fun activities, including face painting, balloon animals, lawn games, live music, raffles, and our Prescott Valley Fire Dept.

To bring awareness to Child Abuse Prevention month, at 11 am, we will begin planting 3,000 blue pinwheels-each representing a healthy and happy childhood.

This is a FREE EVENT to the public. See you there!
Agape House helps families who find themselves living in crisis. Families in the Agape House program are led through the Pathway to Independence program and have their lives transformed and rebuilt. Please stop by the Agape House booth, the team would love to meet you.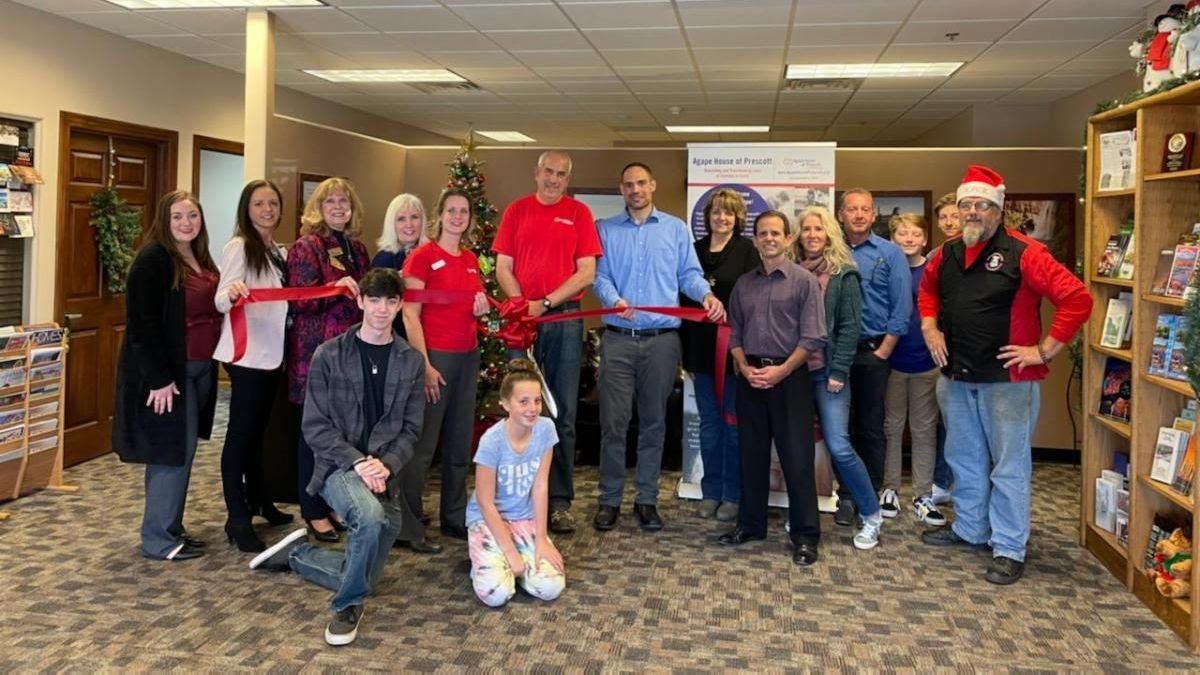 Ribbon Cutting Ceremony at the PV Chamber of Commerce with great friends from Little Dealer Little Prices, Danny & Tamara Samson, Aubrey Humphrey & Robin Binkley All State Insurance, Mike Grato, Clear Choice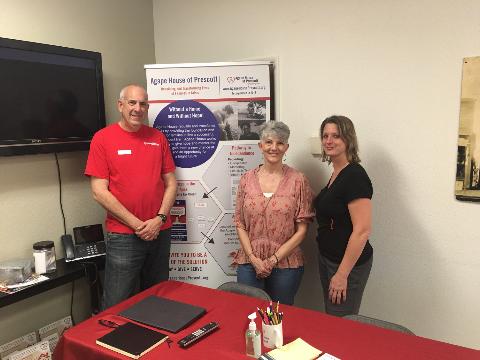 Lori Hunt, Town Vice Mayor with Becky Mitchell & Mike Kimmel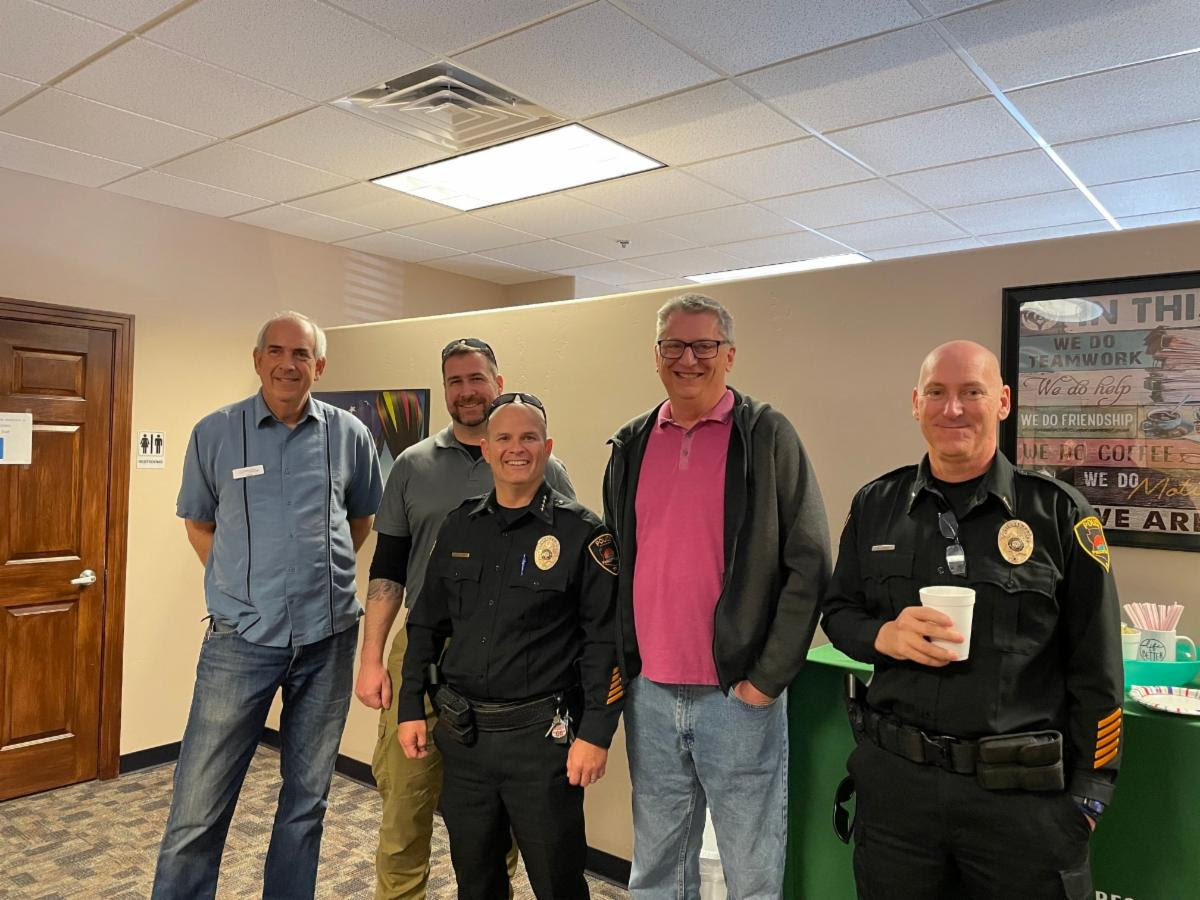 Prescott Valley Police Department offers support to Mike Kimmel, Executive Director
PV Town Council Meeting declares November as Homelessness Awareness Month
Mayor Kell Pelguta tours Agape House of Prescott & urges PV citizens to get involved