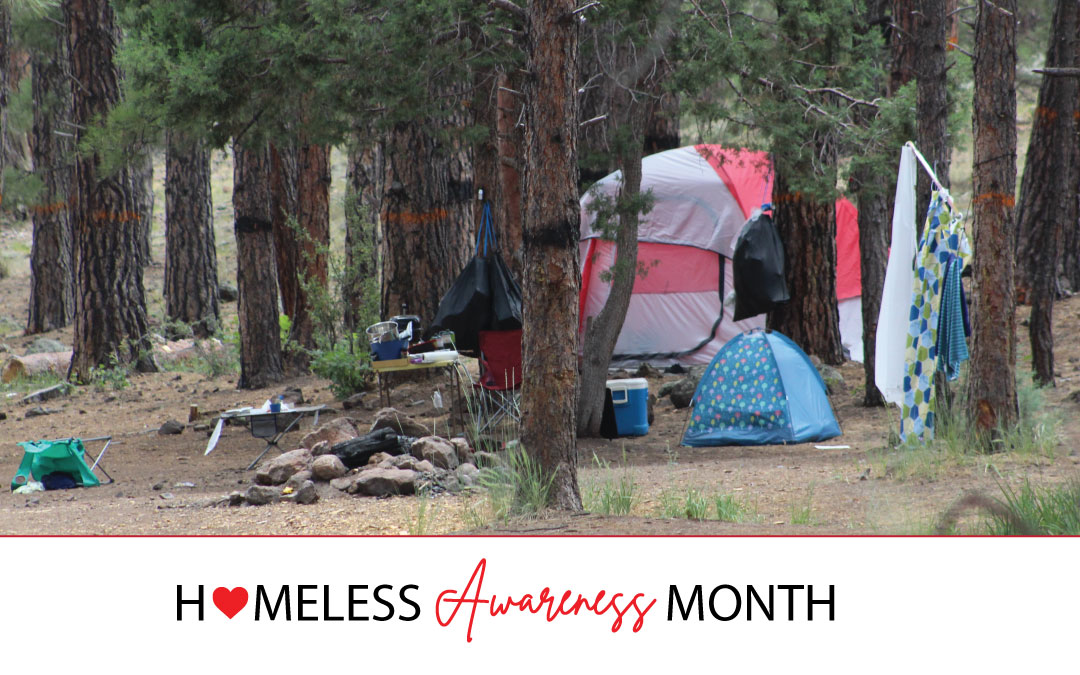 I Guess We Are Not Aware
In an effort to educate the public on "Homeless Awareness Month," the purpose of our mission to help homeless families became even more evident. One individual replied to our comment that November was Homeless Awareness Month with a statement that cut to the root of the problem.  They boldly replied,  "We still see them standing on the corner, so yeah, we are aware."
Ouch.
What we don't see standing on the corner is the 182 students in the Prescott area who don't have a home. These students live in campers in the forest, couches of families and friends, garages of neighbors, and in area homeless shelters.
Agape House of Prescott works daily to help these families by walking alongside them as they turn their lives around. With the Agape support system, mentoring, and discipleship offered through the Agape House program, families are getting a fresh start at a new life.
We are grateful for Yavapai County Board of Supervisors, and all of the City and Town Councils in the Prescott area for boldly proclaiming November as "Homeless Awareness Month." With their support, our job of transforming and rebuilding lives in Prescott is possible.
Prescott Valley Town Council
"It is always our pleasure to support such a great institution that makes a positive difference in our area. All the best to you!"
~ Kell Palguta, Prescott Valley
Proclamation at 4:00 in the video.
Yavapai County Board of Supervisors
"(Agape House) Made such a difference to families… Within a year they had employment and buying their first house. I'm here to tell you that, we have amazing people in this community when the need is there we gather together, we support & love each other."
~ Mary Mallory, November 2023 regarding Homeless Awareness Month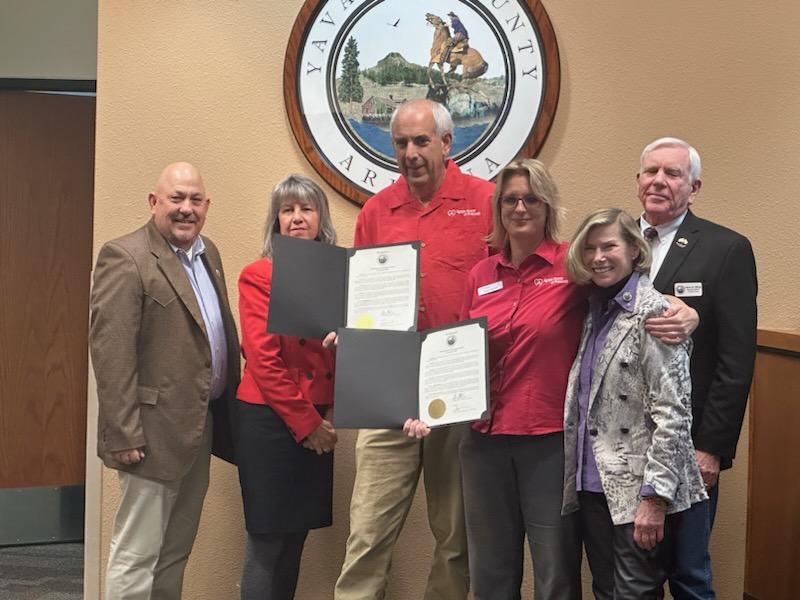 City of Prescott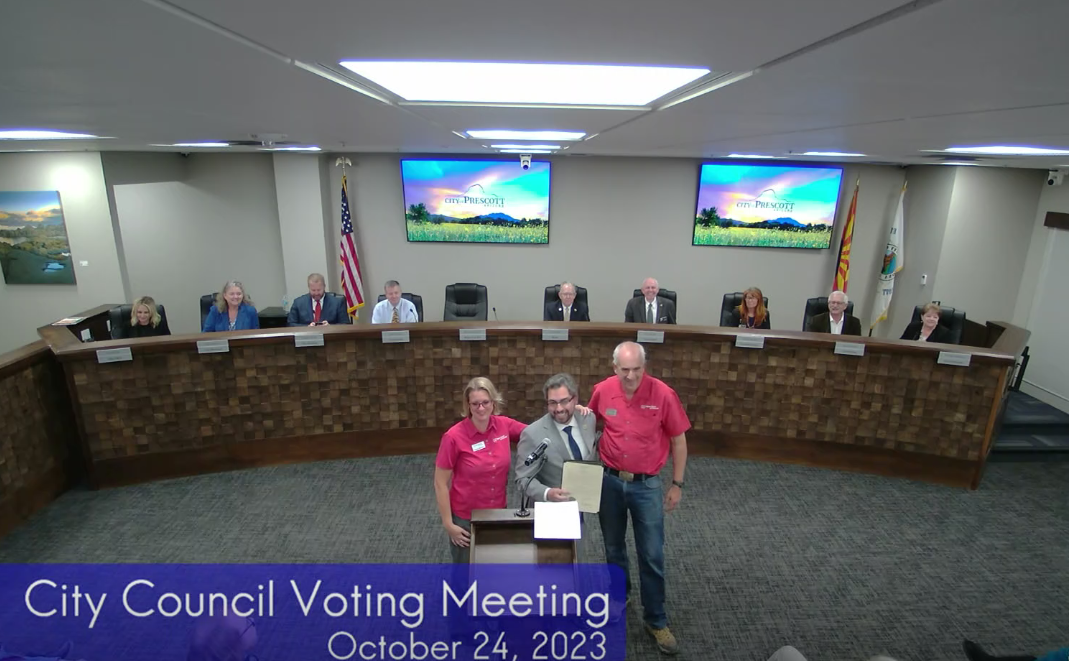 Watch City of Prescott Proclamation Here
Proclamation starts at 18:55
Thank you to Mayor Phil Goode and the Prescott City Council, which provides monthly support through "Change For The Better" to Agape House and other organizations serving individuals and families experiencing homelessness.
We Also Want to Thank
Mayor Pro Tem, Brandon Montoya of Montoya Wealth Management, for reading the Proclamation and supporting Agape House.
Councilman, Steve Schiska, owner of Olsen's Grain for supporting the local nonprofit.
Mary Ann Suttels, previous council woman, for her ongoing support of Agape House.
Michael McInnis and George Worley, Community Development Block Grant (CDBG), for funding apartment renovations.
Thank you to the many more town council and community members. Our town is so supportive.
Dewey Town Council

Watch Video of Proclamation Here
Proclamation starts at 4:35 in the video.
We can solve the problem of homelessness together!
Thank you for your ongoing support!