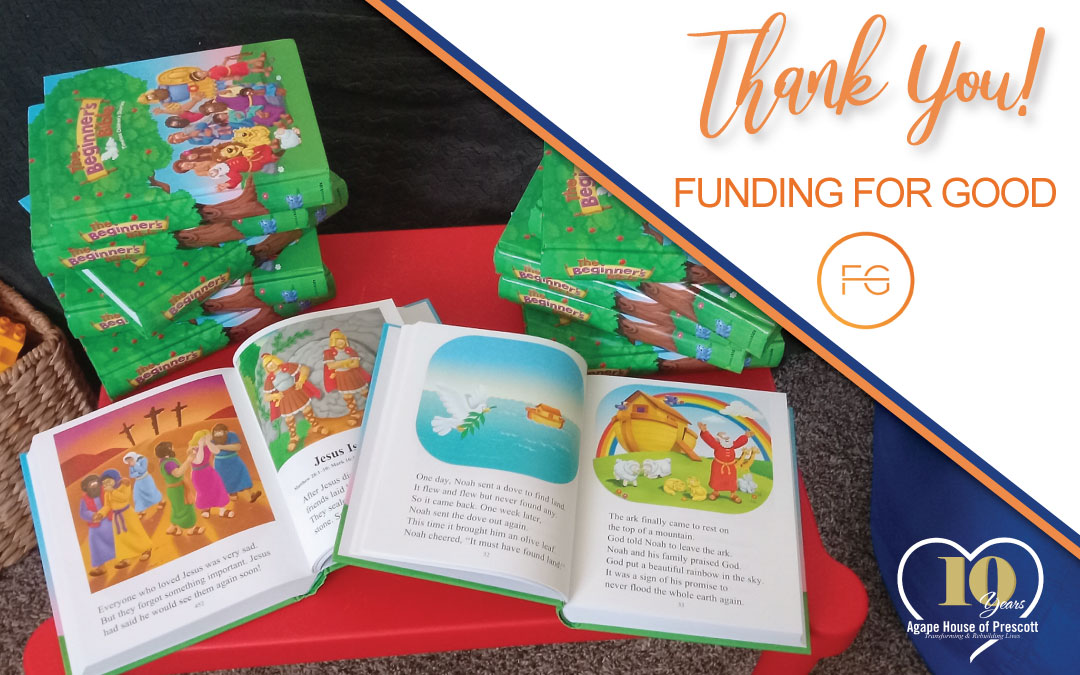 Agape House of Prescott is grateful for the support of organizations that pour knowledge and wisdom into our mission of rebuilding the lives of homeless families.  
Mandy Pearce, from Funding For Good, has walked alongside Agape House since 2019. Mandy teaches grant writing, board governance, strategic planning, and more! Mandy has been a fantastic nonprofit consultant, going above and beyond to help us on our journey.
About Funding For Good
Everything we do is focused on getting you back out into your community doing meaningful impact work. Whether it's strategic planning, board development, or custom get-it-done workdays, we're here to help.For over 13 years, we've worked with hundreds of organizations to streamline their processes, plan into the future, and untangle tricky problems so they can keep creating impact.
To learn more about their services, wisdom, and expertise, please visit: https://fundingforgood.org/
Thank you, Mandy Pearce and Funding For Good, for the gifts of hot chocolate, office supplies, and Children's Bibles!