Communicating the success stories of the families of Agape House is one of the highlights on my to-do list.  When I read the synopsis of where the resident's journey began, to where they are now, I stop in my tracks and truly say thank you.
With it being Thanksgiving season, it is easy to be reminded to be 'Thankful' by admiring the Fall décor and the 'Be Thankful' signs in the stores and on-line.  Not so coincidentally, authors of devotionals also remind us that it is Thanksgiving season.  As I was reading the devotional by Billy Graham called Hope for Each Day, I was reminded not to wait for the last Thursday in November to say thank you.  Psalm 100:4 clearly states "Enter [God's] gates with thanksgiving and his courts with praise; give thanks to him and praise his name."  Billy continued the daily reading with a sentence that jumped off the page at me . . . 'For the Christian, every day is Thanksgiving Day!'
We agree.  At Agape House of Prescott, every day is Thanksgiving Day.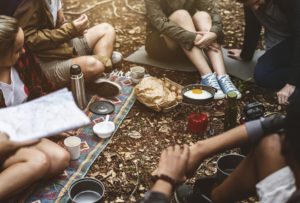 The success story that I have been handed is of a single mother of four children (three teenagers and one younger child).  That is a handful, as well as a house full, even in typical living conditions.  With the limited shelter options available to keep the family together, the mother had to make a tough choice.  The women's shelter rules are clear, teenage boys cannot live in the shelter with their mother.  If she chose a shelter, the family would be separated.  As a result, in order to keep her family together, this mother chose to live in a cab over camper with her four children.  According to my estimate, this family of five had been living in approximately 150 square feet.
These children were four of the 310 students that are currently homeless in the Prescott area.  They 'were' a part of the statistic.  The mother wanted more for her and her children.  For the past year, the mother has been participating in the Agape House program.  She longed for her children to have stability.  She wanted them to be able to have a typical childhood where they could eat around a table as a family each night.  She did not view school for the children as a requirement, she wanted the children to succeed, grow, and learn.  She wanted them to be able to study in the evenings and be rested, clean, and have full stomachs when they went to school during the day.
Her dream became a reality with Agape House.
This family is now thriving.  They live in their own place.  The mother is diligently working double and triple shifts to save for them to buy their own home.  Not only rent a home, she is working to buy a home!  Agape House has helped her with the process so she could receive a $5,000 Government grant to go toward a down payment to buy her home.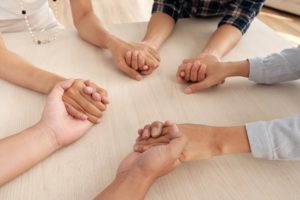 One year ago, this family was cramming five people into a cold cab over camper.  During the past year, the mentors and staff at Agape House have been discipling the mother, showing her the love of Jesus, and giving her hope.  Hope that a new life is possible with God.  Agape House has been teaching parenting, budgeting, and household management skills to this mother.  This journey for these once homeless students is something all of us at Agape House are thankful for.  We are thankful that these students now have a warm bed, a table to eat family meals around, a place to do homework, and now have the freedom to live the typical life of a child.  A life without worrying when they will eat again or where they will sleep at night.
I am thankful to Billy Graham who reminds us 'For the Christian, every day is Thanksgiving Day!'