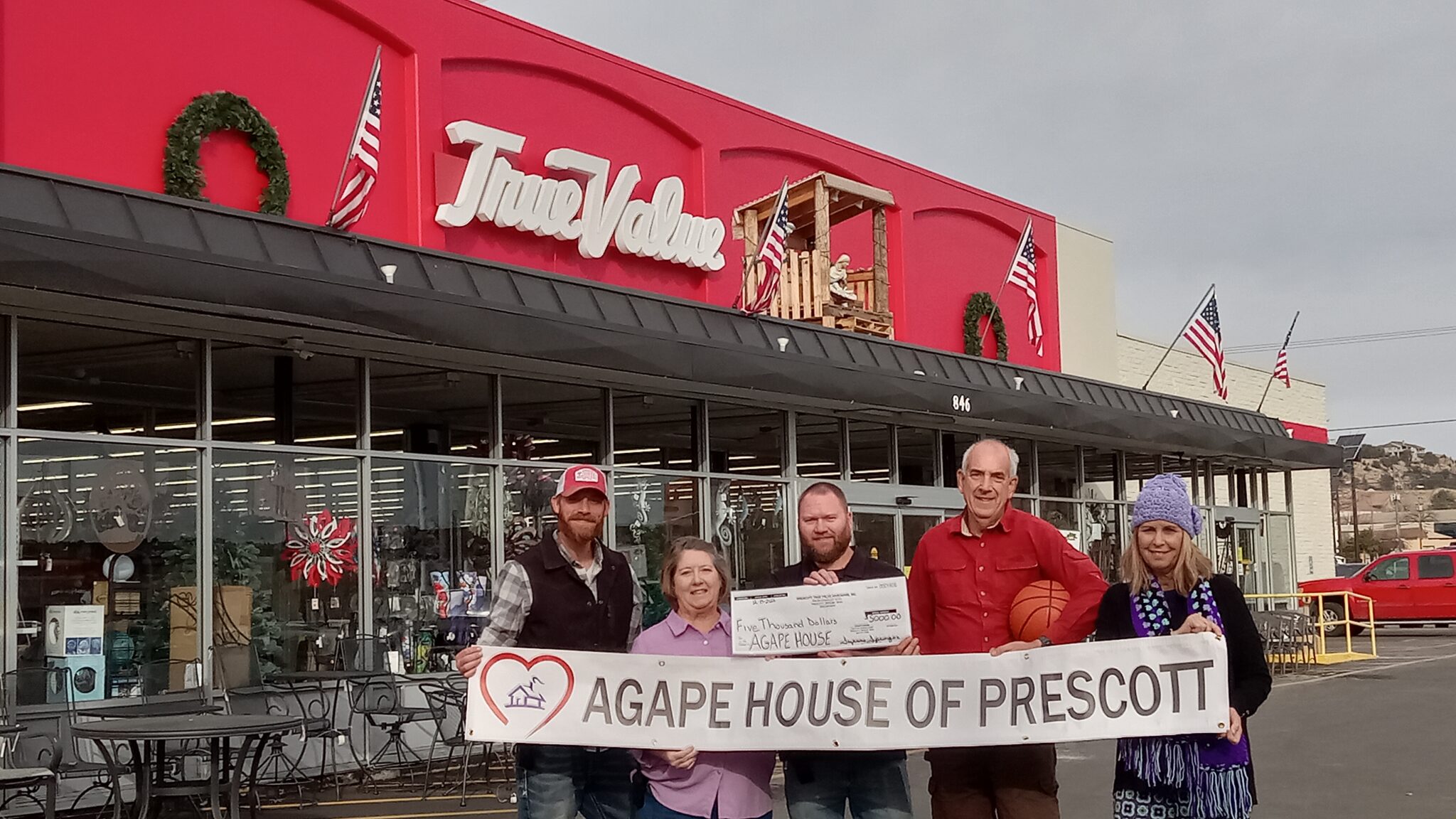 Thank You True Value Prescott!
Wow! Thank you to Prescott True Value, for your recent donation of $5,000!
True Value Prescott, at 846 Miller Valley Rd in Prescott, has been a great partner of Agape House of Prescott.  We appreciate Suzanne and her staff for their dedication and support of Agape House.
Agape House of Prescott regularly shops for items at True Value and receives excellent service and advice. Suzanne and her team are a huge blessing to our families. The gift we are receiving from them will allow us to complete our outdoor areas for our families to enjoy. In the Spring, we will add a sports court so our families can enjoy basketball and soccer. Plus, we will add a deck under our trees for our families to relax, do homework, and enjoy their new lives. True Value's generous gift is an incredible blessing to assist in rebuilding families after a period without a home.