How do the homeless survive Arizona's drastic weather?
Recently an Agape House family shared their story of how they survived the Arizona heat.  The resourcefulness is heartwarming.
This single father and teenage daughter had rented the same home in Prescott Valley for over ten years.
Their situation changed drastically when rent nearly doubled from $700 per month to $1,200. Unfortunately, the retired father was not able to make the increased rent payment. With nowhere to turn, they packed up the belongings that could fit into their car and searched for a solution.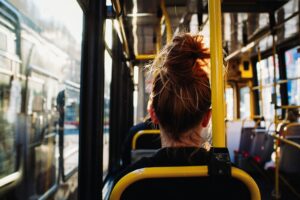 For a short while, the father and daughter stayed with their family in Phoenix.  Although the host family tried, they already had an overcrowded home with loved ones to care for and could not provide a place to stay for the father and daughter.
The father and daughter stayed at a hotel for a short while.  It wasn't long until the money ran out, and then sadly, the car broke down. The two became homeless with no place to turn. To get a reprieve from the Phoenix heat, they rode the buses during the day and walked through Wal-Mart.
At least it was cool.  The father shares stories of how they would survive and waited from midnight until 5:30 am for the buses to reopen to escape the heat and retreat to the air conditioning. They would periodically get off the bus to walk around Wal-Mart; when they were tired of walking, they would get back on the bus.
Fast forward to today.
The father and daughter have been in the Agape House program for several months and are preparing for graduation.
The father is filled with emotion and cries with overwhelming pride at his daughter's success. She's going to be ok. She is headed down the path to receive her GED and obtain part-time employment. She has achieved life skills necessary for a young lady: preparing and cooking meals, job readiness and job training, cleaning home, education, increased good study habits, and has built friendships.
Apartment Needed
Pray for this family as they prepare for graduation from Agape House and into independent living again. They need a two-bedroom apartment with a rent of less than $700 per month. If you know of a private renter or landlord, please contact 928.910.1089.