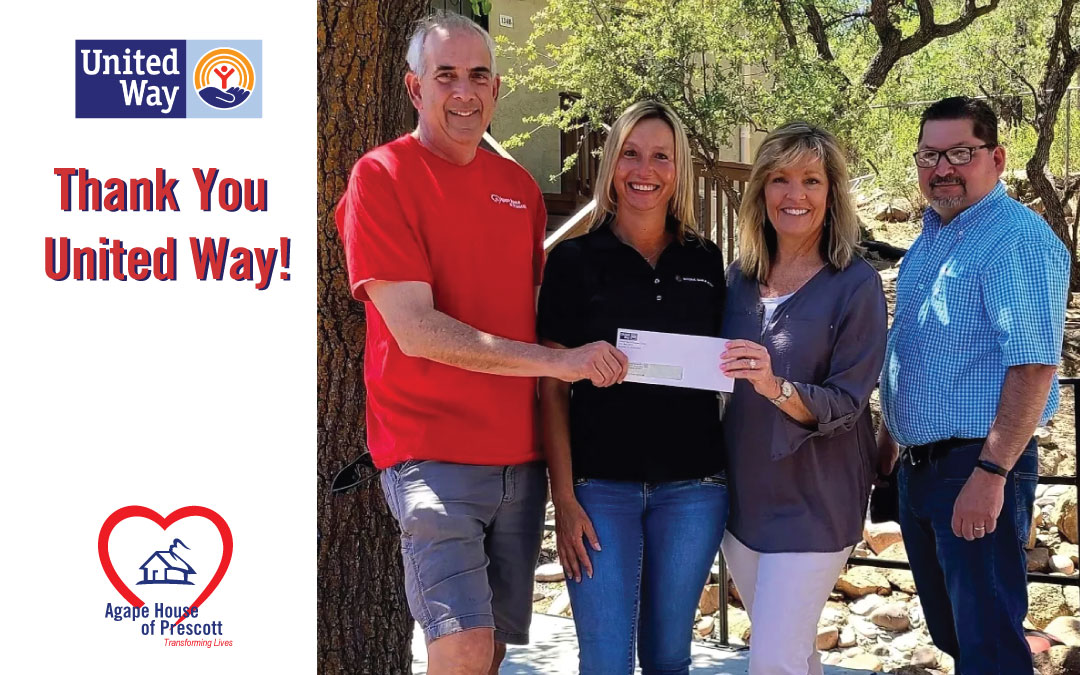 Agape House appreciates the ongoing support of the United Way. United Way recently blessed Agape House with volunteers, workers, and a $1,000 donation to help families rebuild and transform their lives. Together with their help, homeless families can journey on the Pathway to Independence and begin living an independent life.
Each year the United Way holds a Day of Action where volunteers from United Way of Yavapai County work to help nonprofit organizations complete a large project. The Day of Action is a nationwide event and is their largest volunteer event.
What Agape House didn't know is that at the end of the work day, they received a $1,000 check from United Way of Yavapai County to help them continue to help families rebuild their lives and say goodbye to homelessness. Volunteers were provided by Freeport McMoRan Copper & Gold, MI Window & Door, and National Bank of Arizona, with food and beverage donations provided by Affinity RV.
Thank you, United Way, for your continued support to help families get a fresh start!