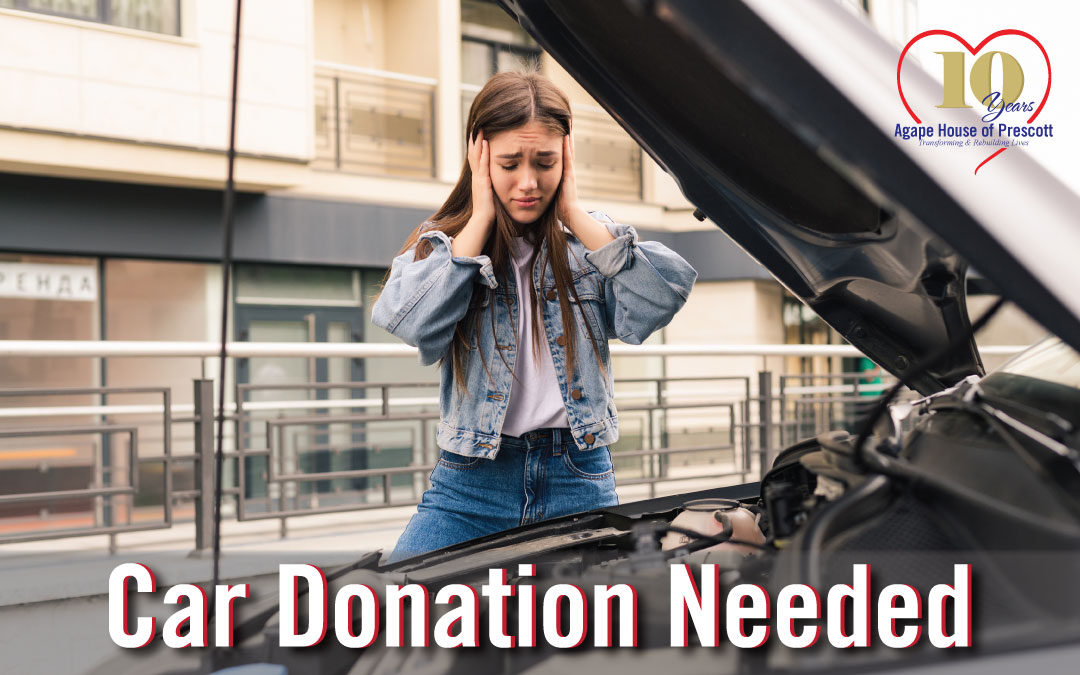 Transportation Equals Independence
At Agape House of Prescott, housing is the primary concern when helping homeless families in crisis. The primary goal of the rebuilding process is a self-sufficient, independent lifestyle. Living independently includes having transportation. Reliable transportation is essential to independence. Reliable transportation provides a single parent with a means to get to employment, take kids to school, and transport family to medical and therapy appointments.   
Unreliable transportation is one of the major hindrances to independence.  
When a car is working and reliable, the daily schedule and routine work wonderfully. Commitments and routines work like clockwork. Work schedules, school transportation, and medical appointments become impossible when you have an unreliable vehicle. 
Car Donation Needed
Does anyone have a reliable small car to donate? It doesn't have to be pretty on the outside, but it needs to be reliable. Safe enough for a single mom and kids. Our team is praying for something that is cost-effective and fuel efficient. The mother is working hard to be budget-minded. Agape House also will be able to provide you with the tax receipt for the car donation.  
If you have a small car able to donate- please phone the office at: 928.910.1089.  
Read How a Car Changed the Life of an Agape House Resident