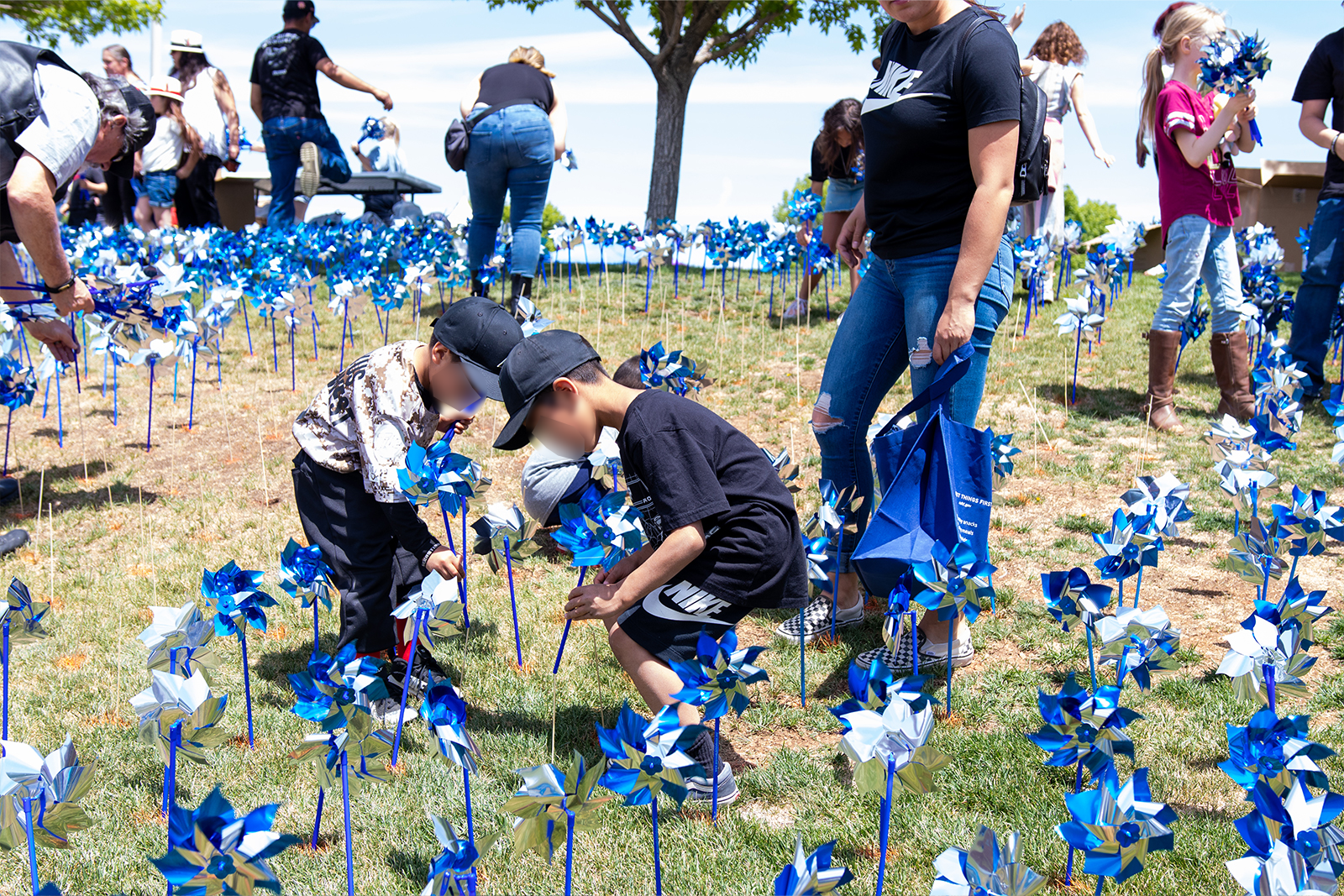 You are not alone.  
If you are a parent struggling, wondering if there is anyone to help – there is. Pick up the phone and call Family Resource Center, Child and Family Support Services, AZ Children's Association- people want to help. If you feel stuck, frustrated, helpless, or hopeless, you don't have to stay there.  
Prescott Valley Pinwheel Party 2022, sponsored by Prevent Child Abuse (PCA), hosted another fabulous event with a bounce house, activities for kids, and prizes! We met lots of families, had treats, caught a game of corn hole, and enjoyed the sunshine. It was a fabulous day, collaborating with so many support services. To learn more about Prevent Child Abuse (PCA), visit their website here: https://pcaaz.org/
Thank you for a wonderful gathering of like-minded community resources serving families and offering services in various ways. There is help, just a phone call away! Thank you, Prevent Child Abuse and Friends!  
Joining together to support families included: 
Family Resource Center

Dept. of Child Safety

Child & Family Support Services

Christian Family Care

AZ Children's Association

Stepping Stones

C.A.S.A for Kids

Polara Health

First Things First

Southwest Health

Stepping Up For Kids

PV Police

Yavapai Advocacy Center

B.A.C.A.- Bikers Against Child Abuse

Hike the Trails! 
…. many more!