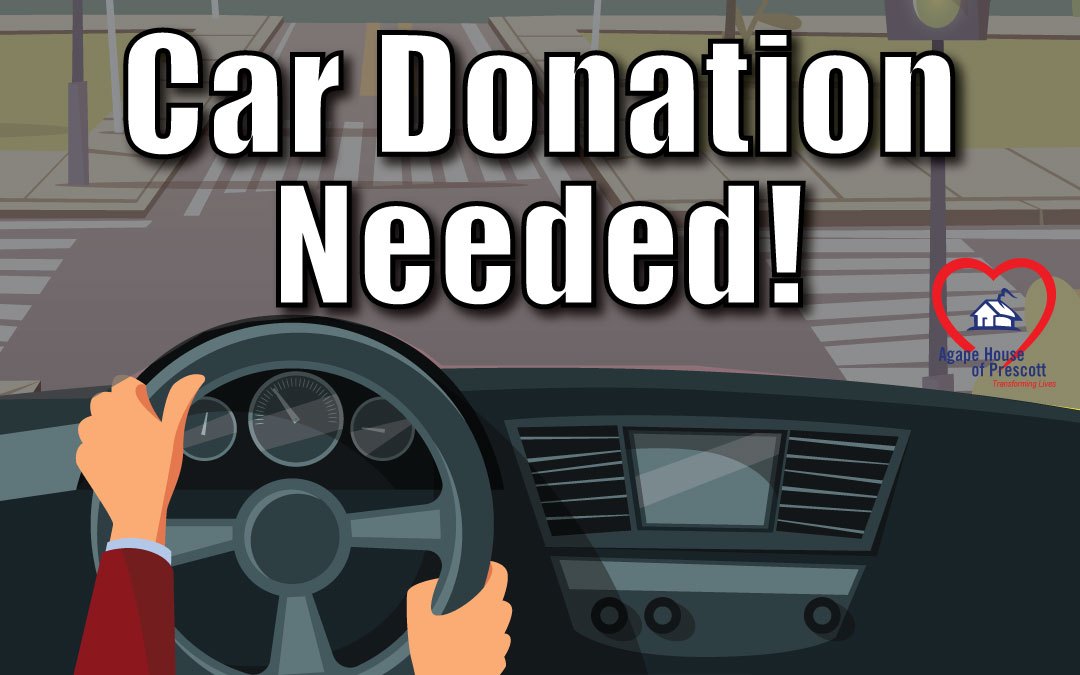 Having transportation is a key element of gaining a life of independence. Over the years, faithful Agape House supporters have blessed Agape families by donating cars to the families. Seven cars have been donated in the past! The families start praying for an automobile to come available, and God answers.
We have another family praying for a car!
If you have a car that you are considering donating as a tax write-off, please get in touch with Agape House of Prescott. We will ensure that the car will go family who is in need. The donation would be a gift from God and an answer to their prayers.
>> Read About a Recent Automobile Donation to Agape House

(928) 910-1089
Automobiles Donated to Agape House For Families in Need