Agape House of Prescott offers homeless services to families in Prescott, Arizona. Agape House staff and volunteers work together and witness lives that have been rebuilt and transformed into living a life of independence.
LIVES ARE BEING TRANFORMED AND REBUILT AT AGAPE HOUSE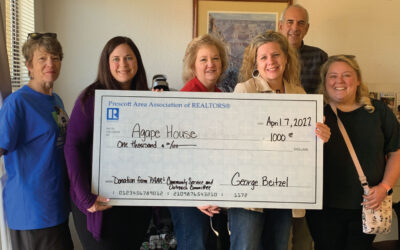 Agape House of Prescott is incredibly grateful for the support of the Prescott community. The Prescott Area Association of Realtors stepped up and greatly blessed Agape House. Recently, a group of Realtors from the Prescott area stopped by the Agape House office and...
read more
THANK YOU TO OUR SUPPORTERS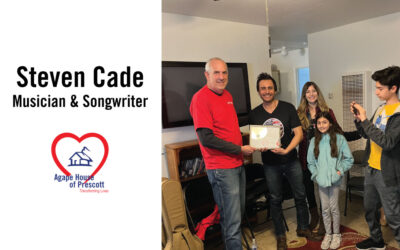 Agape House Received Special Performance The saying, "walk a mile in my shoes," can take on several different applications and meanings. Steven Cade, a Nashville country music artist, generously dedicates his time and talents to sharing stories about his "walk" of...
read more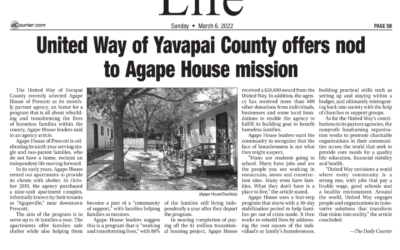 The Daily Courier – March 6, 2022: United Way of Yavapai County offers nod to Agape House of Prescott mission. "The United Way of Yavapai County recently selected Agape House as its monthly partner agency, an honor for a program that is all about rebuilding and...
read more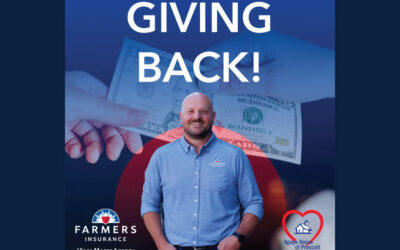 Thank You! Vince Moser Farmers Insurance Agency Gives BACK to Agape House of Prescott! For every insurance quote, $10 will be donated to Agape House Call Vince Moser at (928) 775-9994 Or Visit https://bit.ly/YourQuoteGives_AgapeHouse
read more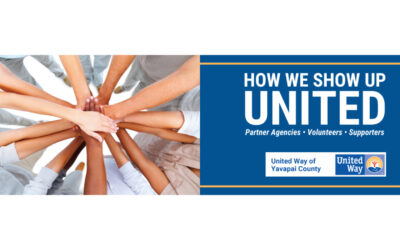 United Way of Yavapai County has selected Agape House of Prescott as their Featured Non-Profit!  This is a special honor for Agape House! "United Way of Yavapai County is proud to support Agape House and its impressively successful program to help end homelessness...
read more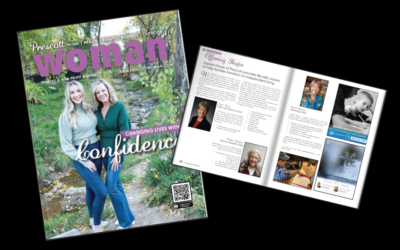 Agape House of Prescott is excited to be included in the most recent Prescott Woman Magazine.  Check out our story about our wonderful teachers and mentoring program on page 38.  Read it Here Learn about our Pathway To Independence
read more
  From APS NW Division: "Congratulations! On behalf of APS Corporate Giving and Darla DeVille, Public Affairs Manager for the NW Division, it is my pleasure to inform you that your funding request for Transitional Housing for Homeless Families in Crisis Expansion...
read more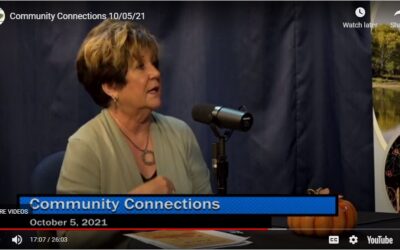 Community Connection Marnie Uhl, Prescott Valley Chamber of Commerce Director, sits down with Mike Kimmel and Lisa Brownlie to learn about the lives that are being rebuilt and transformed at Agape House of Prescott.
read more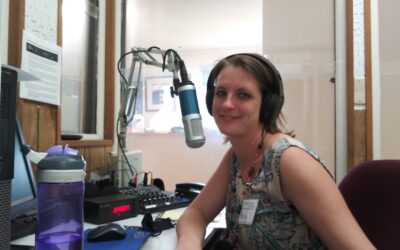 Prescott Chamber of Commerce Talk of the Town Radio Show Becky Mitchell, Administrative Director, and Lanae Bengtson, Director of Volunteers of the Agape House of Prescott, sit down with Sheri Heiney on KQNA Talk of the Town to share how Agape House is helping...
read more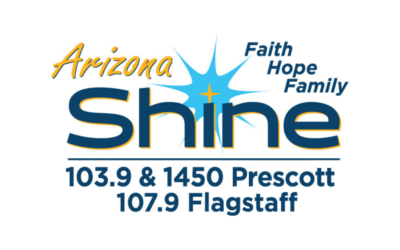 Mike Kimmel, Director of Agape of Prescott, spoke with Dr. James Dorman from Arizona Shine Family Radio on the "Into the Light" radio program. Mike provides listeners with a good picture of how Agape House is helping homeless families find independence. November is...
read more
Together We Can Provide Hope, Love, & Housing To Our Local Families!
Keeping Families Together Through Transitional Housing